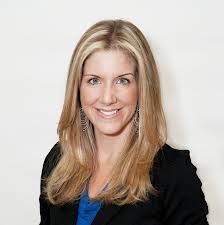 Jacksonville, FL (PRWEB) September 03, 2013
Want something to listen to before getting inundated by football on Sunday? Don't want to change the radio dial? You're in luck! Jacksonville's 1010 XL Sports Radio's newest face (or more accurately, voice,) is none other than Keller Williams Jacksonville Realty's CC Underwood. The successful realtor will be hosting her own real estate-themed call-in show every Sunday morning at 9:00. Themes discussed range from Short Sales, Foreclosures, and countless tips on buying or selling a home in the Jacksonville area.
Hoping to inform the community about the ins-and-outs of Jacksonville-area real estate, the show will allow listeners to call in with questions they may have about home staging and prepping prior to a sale, working with lenders, and financing options & methods, to name a few. Fresh off of a recent appearance on WTLV-12's First Coast Living, Underwood hopes to become a familiar voice on Sunday morning radios and be a resource to 1010 XL's loyal fan base. CC also plans on a recurring spot on First Coast Living to promote the Homes for Heroes™ program, a national organization which has saved nearly $3 million for veterans and other public service professions since 2002.
Adding to the many popular radio segments that 1010 XL airs on the weekends, Underwood's show hopes to reach those listeners who've already tuned in to get the latest news and scores throughout the football season and field any questions they may have with regards to real estate. Underwood will also be giving an editorial on various topics in the aptly-titled "Realtor Rants" segment.
If you're not already a 1010 XL listener, set your radio to 92.5 FM and get all the latest on college football, the Jaguars, and the rest of sports world and be sure to listen to CC, Sunday mornings at 9:00. Also check out http://www.jacksonville-home-search.com to learn more about CC Underwood and http://www.1010xl.com to stay up-to-date with everything going on in sports.