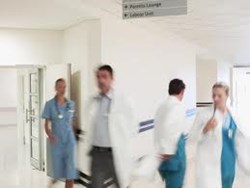 It is always a terrible shame when a child dies because of injuries sustained at birth and to find out these could have been avoided must cause unimaginable pain
Bolton, UK (PRWEB UK) 5 September 2013
New born, Aylar Gabriella Aitken died three days after being born at Liverpool women's hospital in 2010, following a series of alleged medical errors that led to a serious birth injury. Aylar was left with severe brain damage and unable to breathe on her own leading to her death in July of that year (1).
The trust has been reported to have apologised to the family of Aylar, after an investigation into the care that Susan Powell, Aylar's mother, received was reported to be "suboptimal". The birth injuries that were inflicted allegedly stemmed from a failure to take the necessary action after a heart rate monitor raised concerns of serious abnormalities (1). In reference to The Guardian article, staff also allegedly failed to keep the heart rate monitor attached to Aylar, so were unable to keep a close eye on her deteriorating condition (1).
Commenting on the brain injury that Aylar suffered at birth, Suzanne Yates from Birth Injury Solicitors, Asons, said:
"It is always a terrible shame when a child dies because of injuries sustained at birth and to find out these could have been avoided must cause unimaginable pain. Asons have dealt with many brain injury claims, such as those for cerebral palsy compensation, and know how devastating the after effects can be.
Often when parents make a claim for birth injury compensation, it isn't for the financial recompense, but for a hospital to admit liability for the damage that was caused, and offer a genuine apology for the failings in care. More than anything, it is always vital for victims to come forward with cases such as this to stop health care professionals from making these potentially fatal mistakes with anyone else."
Traumatic births such as this can be devastating to families and in this case Aylar and her family were very extremely unfortunate to face the conditions in question. Birth Injuries can have distressing consequences for some people, and Asons Solicitors have some of the best clinical negligence solicitors in the country that can give free advice on making a potential birth injury claim. To find out more information, visit http://www.asons.co.uk or call 01204 521 133 to talk to one of their experienced birth injury solicitors.
(1) The Guardian, NHS trust agrees damages over death of baby at Liverpool Women's hospital, 27/08/2013
theguardian.com/society/2013/aug/27/nhs-trust-damages-death-baby-liverpool

About Asons Solicitors:
Asons Solicitors is a Bolton-based law practice that specialises in personal injury and industrial disease claims. Founded by brothers Imran Akram and Kamran Akram, Asons Solicitors has developed to become a young and dynamic law firm that delivers practical solutions to clients in times of difficulty. Their continued focus on their staff has seen them awarded with the Investors in People "Gold Award"; which is reflected in the professional and personable approach they take in working with clients. They strive to grow and to develop, and their supportiveness and attention to detail ensures that their clients use them time and again.
For further information contact:
Email: info(at)asons(dot)co(dot)uk
Website: http://www.asons.co.uk