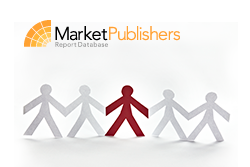 London, UK (PRWEB) September 06, 2013
In 2012, specialist retailers made the largest contribution to the UAE's retailing market growth, accounting for almost 48% of the total UAE retail sales. In the same year, online retailers represented the most rapidly growing channel group, experiencing 6.13% CAGR, and they are expected to remain the fastest-growing category group in the next few years. The food and grocery sector made up the fastest growing category in 2012, with more than 41% share of the total UAE retail sales. Books, news and stationery sector are set to suffer a marked decline during the forecast with a CAGR of 2.24%.
The UAE retailing market is poised to record a CAGR of 6.24% during 2013-2017 to go beyond AED 159 billion by end-2017.
In-demand research study "The Future of Retailing in UAE to 2017" worked out by Canadean has been recently published by Market Publishers Ltd.
Report Details:
The Future of Retailing in UAE to 2017
Published: July, 2013
Pages: 343
Price: US$ 4,950.00
http://marketpublishers.com/report/consumers_goods/retailing/future_of_retailing_in_uae_to_2015.html
The report provides comprehensive and unbiased insights into the UAE retailing market. It discloses historical and present data on the industry performance, characterizes the prevailing market trends and presents retail sales statistics by channel and by product. The research report examines key factors driving and restraining the market, discusses the historic and future industry growth patterns, and uncovers information on the market size and segmentation. The report also discusses the prospects of the industry development in the upcoming years.
Product groups covered in the report include: apparel, accessories and luxury goods, book, news and stationery, electricals and electronics, food and grocery, furniture and floor coverings, home and garden products, music, video and entertainment software, and sports and leisure equipment.
Report Scope:

Insightful guide to the UAE retailing market.
Vital data on the historical background and actual state of the market.
Retail sales statistics.
Comprehensive market assessment by product groups and distribution channel.
Review of the historic and future growth patterns of the industry.
Discussion of the prevailing industry trends.
Examination of the major factors influencing the market change.
Detailed future outlook.
More insightful research reports by Canadean can be found at http://marketpublishers.com/members/canadean/info.html
About Us:
MarketPublishers.com is a multilingual hypermarket offering a rich collection of comprehensive studies on various markets, sectors, industries, companies, etc. We perform professional services aimed to equip our clients with high-quality research products and support critical decision-making.