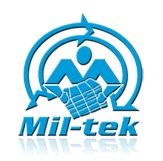 The UK commercial and industrial sectors are coming under mounting pressure to reduce and recycle their plastic waste.
(PRWEB UK) 3 September 2013
With stricter laws being introduced by the government to curb plastic waste and encourage its recycling for re-use, this area has become a key concern that UK firms are having to focus on.
The Waste Resource Action Programme (WRAP) has calculated that as much as five million tonnes of plastics are used every year in Britain, with the overwhelming majority of this waste at 3.3 million being generated by commercial and industrial companies.
Not only are UK businesses under increasing pressure to reduce their plastic consumption, the channelling of these potentially valuable waste streams into efficient recycling and recovery processing solutions is a key way for organisations to save costs and reduce their environmental impact.
To help business get on track with plastic recycling, leading UK baler supplier Miltek offers some need-to-know tips.
Business Benefits of Recycling Plastic Effectively
Miltek has helped many organisations to understand that there are many important advantages resulting from responsible recycling of plastic waste streams which they might not have been fully aware of:

Recycling consumes far less energy than producing new, virgin types of plastics.
It provides a crucial sustainable source of raw materials to the commercial industry.
Minimises the environmental impact of products made with plastic and avoids the consumption of the earth's oil reserves.
Reduces the amount of plastic being sent to landfill sites, and thus the taxes owed.
Understand The Waste Framework Directive and Related Legislation
Miltek advises that companies familiarise themselves thoroughly with current UK regulations on plastics waste, so as not to incur penalties. Plastic recycling fits into the recently revised Waste Framework Directive, a broad and mandatory legislative framework which regulates the collection, transport, recovery and disposal of this type of waste. Full details on this can be found at: http://www.defra.gov.uk/environment/waste/legislation/eu-framework-directive.
Companies should also read up on other key legislation at the Defra website, namely the 'Packaging, Packaging Waste and the Packaging Waste Regulations', the 'Landfill Directive', the 'Hazardous Waste Regulations', the WEEE Directives and the RoHS Directives.
A Prime Solution for Tackling Plastic Waste
Balers not only compact plastic waste effectively to reduce waste collection costs, they ensure recycling is made fuss-free by allowing different types of plastic waste to be stored and bundled. Baling machines come in a range of models to suit the individual business, and leading suppliers allow companies to either buy or rent them to suit their budgets.
Sales Director at Miltek, John Davies, concluded: "The UK commercial and industrial sectors are coming under mounting pressure to reduce and recycle their plastic waste. By keeping current with the laws, understanding how recycling can boost their bottom line and using efficient recycling solutions such as balers, this task is far from as daunting as it might initially seem."