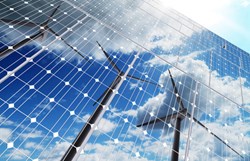 f you keep aside a separate browser for accessing the site via a US server, no block – be it local or on the site itself – will keep you from the video content you choose
Dallas, Texas (PRWEB) September 03, 2013
idcloak launches its free US Proxy List with special attention to unblocking YouTube videos unavailable in certain countries or on certain networks.
Unlike free website-base proxies, which suffer YouTube compatibility problems and are more prone to being blocked, IP proxies operate effectively and discretely behind the browser interface.
"IP proxies are a breath of fresh air for YouTube fans," says idcloak's senior researcher, Robin Welles. "They can use an IP proxy to create a fully-functional proxy browser that's always at the ready. If you keep aside a separate browser for accessing the site via a US server, no block – be it local or on the site itself – will keep you from the video content you choose."
The list is maintained by a proxy checker, which ensures every address shown will connect the user to a working proxy. Filter options allow quick access to specific types of proxies, depending on the need. Welles explains: "When YouTube is blocked entirely due to local censorship, for example in China, the user should search for low-anonymity proxies with an HTTPS connection. The encryption provided by HTTPS ensures that the censoring filters cannot see YouTube is being accessed. This will prevent them from closing off access to that proxy."
Often local censorship is not the problem, but a certain YouTube video has not been made available to the viewer's country. A different type of IP proxy should be used in this case: "The user must select an anonymous or highly anonymous proxy in order to conceal their origin-IP address and bypass geoblocks. HTTPS is unnecessary and should be avoided since it slows proxy speed."
It is rare that proxy speed is a real issue, however, as Welles says US public proxies are renowned for their high-performance, "US servers run at an average of 30% faster than those in other countries."
idcloak is a provider of proxy services that give freedom, security and privacy to the user. The company's flagship unblocking service, the idcloak VPN, is due for release in September 2013 and an Early Bird Discount is currently available through the site.
See idcloak.com for more.