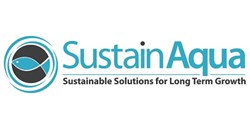 Aquaculture is set to remain one of the fastest-growing animal food-producing sectors.
(PRWEB) September 09, 2013
Sustain Aqua was formed with the goal being to help the aquaculture industry develop in a sustainable manner. Forming a partnership with Earthshift, a leading provider of sustainable consulting services and web based tools was a natural progression.
As a food source, aquaculture production is becoming increasingly important, especially in the face of increasing population growth. The human population is expected to reach over 9 billion by 2050 which is within the estimated carrying capacity of our planet. Finding ways to feed this growing population in the face of declining freshwater supplies, declining wild fishery production and declining availability of arable land will be a challenge.
Aquaculture is an excellent candidate to help supplement global protein needs and has in fact grown by an average of 8% per annum from less than 10 million tonnes in 1980 to over 60 million tonnes today. A growth rate that far surpasses agricultural or wild fishery production.
However, this rapid growth in aquaculture production has increased stakeholder concerns regarding the social, environmental and economic impacts of the industry.
This complex interaction between socio-economics and environmental sustainability have left aquaculture organizations both private and public struggling with how to balance environmental and social concerns with financial returns. Recently, decisions tend to be made on a single non-cost criteria, such as greenhouse gas emissions, which although well meaning, may not lead to the best possible solution.
Earthshift's experience in life cycle assessment (LCA) and sustainability return on investment (S-ROI), combined with Sustain Aqua's experience in aquaculture, will help producers and governments navigate the complexity of sustainable industry development while striking the right balance between the needs of producers, concerns of its stakeholders and protection of the environment.