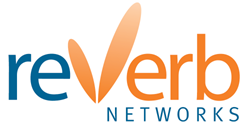 The Pioneer and Leader in Self-Optimizing Networks
Sterling, VA (PRWEB) September 03, 2013
Reverb Networks, a leading developer of automated, closed-loop and intelligent SON solutions, announced today that its board of directors has appointed Zoran Kehler as its new CEO to lead the company in its next stage of growth.
Zoran Kehler brings over nineteen years of experience and proven leadership in the wireless telecommunications industry, in the OSS Service Assurance, Service Fulfillment and Network Management areas, management consulting and investments and M&A. Prior to joining Reverb Networks, Mr. Kehler was a founder and Managing Director at Z/K Advisors and K/K Consulting, a mobile OSS product and business strategy consultancy since 2006. Prior to that, Mr. Kehler was a Director of Business Development and Operations at Everest Wireless Partners, a private equity group investing in emerging wireless operators worldwide. Mr. Kehler was President of AIRCOM International, Inc., a leading global wireless consulting company and OSS software vendor, from 2004 until 2006. Prior to that, Mr. Kehler has held executive and management positions at LCC International, Schema, and Ericsson.
"I am very excited about taking on this role with this pioneering company," said Kehler. "The company is very well positioned to leverage its experience in optimizing mobile networks, and the great effort that the team have put into developing proprietary algorithms and technology enables us to bring to the market a powerful suite of SON products for 3G and 4G operators. The operators recognize the benefits of SON, and consider it a key initiative that they will undertake. I am stepping into the CEO position to ensure and build value for our shareholders, meet the demand of our aggressive roadmap and release schedule, and win a market share which our products warrant."
Reverb SON solutions are software based, sophisticated, closed-loop, fully network integrated and easy-to-deploy. The solutions reduce OpEx and CapEx for wireless network operators through frequent and proactive self-optimization, improved operational and spectral efficiencies of UMTS and emerging LTE wireless broadband networks.
In partnership with Reverb Networks, wireless operators and managed service providers can maximize the performance of their wireless networks affordably and efficiently, they can quickly and easily deploy new sites as they densify their existing networks or build new networks, and assure the quality of user experience through the use of Reverb Networks' InteliSON solution for automatic neighbor list optimization, coverage and capacity optimization, interference reduction, mobility load balancing, mobility robustness optimization and self-healing.