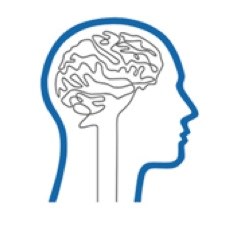 Recognising the signs of stroke can help save someone's life.
Perth, Australia (PRWEB) September 04, 2013
National Stroke Awareness Week begins on Monday, 9th September. Constraint Therapy Australia, based in Perth, Western Australia, will be holding a Stroke Information Morning on Thursday, 12th September, to raise awareness about stroke and about the latest treatment options available for stroke victims. Stroke is the second biggest killer of adults in Australia and 1 in 6 people in Australia will have a stroke. Incredibly, every week 1000 people will have a stroke, which is on average, one every 10 minutes.
Daniel Lane, the Clinical Director of Constraint Therapy said, "A stroke occurs when the blood supply to the brain is stopped, most commonly from a blockage, or sometimes from a burst blood vessel. Strokes are sometimes referred to as a 'brain attack.'"
Recognising the signs of stroke can help save someone's life. We can all use the FAST Test if we think someone might have had one:

Face – Has their mouth drooped?
Arms – Can they lift both arms?
Speech – Is their speech slurred? Can they understand you?
Time – Time is critical so call 000 immediately.
A stroke has a massive impact on the victim and their family. They are the biggest cause of disability amongst adults and over 65% of stroke victims have difficulty carrying out simple tasks of daily living, such as washing, dressing and preparing meals unassisted. These problems can last forever without proper treatment.
Daniel Lane says that "recovering from stroke relies upon the process known as neuroplasticity. Neuroplasticity is the term used to describe how the brain can change, make new connections and re-wire itself. It wasn't long ago that people thought the brain couldn't change or repair itself, but now we know that it can, and even into old age."
He continues, "in the past, stroke treatment has sometimes focused upon helping people to manage life after stroke by encouraging patients to use their good arm, thinking that nothing could be done to help their affected arm and hand. However, research has now proven that a new therapy known as Constraint Therapy results in substantial improvements in hand and arm function after just 2 weeks of treatment."
Constraint Therapy was featured in Dr. Norman Doidge's New York Times best-seller book, "The Brain That Changes Itself," and works by harnessing the brain's natural ability to change its own structure and function.
Constraint Therapy Australia was established in June 2013 by husband and wife team Daniel and Karen Lane to help bring this remarkable treatment to Australia. Since then, they have helped patients from all over the country.
To help mark National Stroke Awareness Week, Constraint Therapy Australia will be will be holding a Stroke Information Morning on Thursday, 12th September between 10:00am and 11:00am.
This free information session will be held at the clinic in Perth and will include details about how we can protect our brains from the effects of stroke, how to prevent a stroke, how to detect a stroke and an introduction to Constraint Therapy. Morning tea will be provided. Spaces are strictly limited so to reserve your place call 1800 751 079 or visit the Clinic's website.