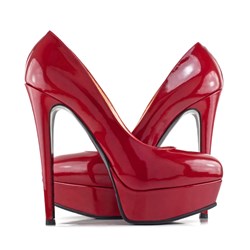 Our experience providing recurring revenue solutions ... has shown us that a significant percentage of every company's customer base wants options not just in what they buy, but in how they buy it.
San Francisco, CA (PRWEB) September 04, 2013
Cloud billing expert Aria Systems notes that the recently announced merger between JustFab and ShoeDazzle, creating the world's largest fashion subscription ecommerce company, signifies a validation of subscription commerce and a strong indicator for the continuing exponential growth of the recurring revenue trend. The combined company, which will continue to maintain the two separate brands, is expected to generate $400 million next year with 33 million subscribers.
ShoeDazzle, once the leader in this market segment, saw its fortunes flag two years ago when CEO Bill Strauss came aboard and implemented "cost-cutting" moves, including eliminating their popular subscription option.
One industry watcher, herself a previously happy ShoeDazzle customer who preferred the subscription option, observed in PandoDaily: "It seemed completely unnecessary not to at least allow people who were enjoying the subscriptions to keep them. I've never met anyone running a subscription business who would advise you to cut off recurring payments that people aren't complaining about."
ShoeDazzle justified its move to eliminate the subscription option in 2012 by saying only "extreme outliers" of its customer base preferred that model. But as revenue plummeted, founder Brian Lee was brought back to restore some of the innovations that had made the company successful in the first place. Earlier this year, Lee introduced a new "hybrid" variation on the old subscription model, validating the theory that ShoeDazzle had alienated many of its customers when it dropped the subscription option in the first place. Subsequently, ShoeDazzle's revenue began growing again.
"We too were surprised when ShoeDazzle limited their business model by eliminating their subscription option," said Andy Eliopoulos, Senior Director of Product Marketing for Aria Systems. "Our experience providing recurring revenue solutions to enterprises just like ShoeDazzle has shown us that a significant percentage of every company's customer base wants options not just in what they buy, but in how they buy it."
Aria Systems facilitates this kind of customer choice with their cloud-based billing systems for managing recurring revenue models. Whether a business model is single-transaction, usage-based, recurring subscription, or an expanded hybrid of any of these models, Aria Systems can ensure companies are able to offer every market segment the optimal pricing model without being limited by a legacy billing system.
To find out more about how adding a recurring revenue option to your business can generate new income streams and improve customer lifetime value, consider downloading the recently released ePaper "The Right Recurring Revenue Model for Success." The paper not only examines the latest trends and details of the basic recurring revenue models; it also highlights a variety of pricing "tactics" including "freemium", pre-paid, post-paid, tiered, trials, promotions and unlimited usage that can be used to optimize revenue streams.
About Aria Systems
Aria Systems powers recurring revenue for the enterprise enabling market expansion, improving customer relationships, and providing more revenue predictability. The Aria Cloud Billing platform is used by brand name companies such as Pitney Bowes, AAA NCNU, Experian, Red Hat, Ingersoll Rand, EMC, VMware, and HootSuite to evolve their recurring businesses while delivering outstanding customer experiences. Visit http://www.ariasystems.com or call 1.877.755.2370.