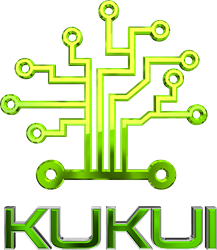 We believe this partnership will expand opportunities for repair shop owners, giving them the information and professional training they need to take their businesses to the next level. - Todd Westerlund, Kukui's Chief Strategist
San Jose, CA (PRWEB) September 03, 2013
Kukui Corporation, a developer of marketing software solutions for the automotive repair industry, has formed a partnership with Educational Seminars Institute (ESi) which provides education, coaching and consulting for automotive repair shops. The partnership will equip ESi's repair shop clients with the ability to gain better insight into the effectiveness of their marketing efforts.
Through the alliance, Kukui will offer ESi clients one-month free access to its revolutionary software platform, which provides detailed data on how much business a shop owner's marketing channels are generating. The company's product suite also includes smart web pages that are optimized to boost sales conversion rates; a simple-to-use Content Management System that is integrated with a shop's Point-of-Sale system and customer retention tools such as email service reminders.
"Kukui makes tracking your marketing dollars easy! That's what ESi loves about this program, all of your marketing results in one place, in dollars and cents comparisons," said ESi CEO Maylan Newton.
For nearly three decades, ESI has provided independent repair shops with consulting services and full-facility coaching for their management teams and front-line personnel. All of ESI's training programs target development strategies that fine-tune and produce professional skills in automotive business owners and their employees.
With their vast experience, ESI's trainers will be able to help repair centers make the most of Kukui's powerful platform. If Kukui's platform reveals that a shop's leads aren't turning into sales, ESI can provide guidance on improving customer service skills or offer suggestions to promote stronger conversion rates.
"We look forward to Kukui helping our clients achieve greater success," added Newton. "The combination of great coaching and education with specific traceable results will create the repair shop of the future."
ESi clients will enjoy full Kukui Platform features, including:

Automated ROI Tracking for a variety of marketing sources
Google Marketing and Optimization
Unlimited Optimized Landing Pages
Automated Emails Prompts, encouraging customers to post positive reviews
Yelp Consulting to help shop owners improve customer reviews
Call Recording to provide shop operators with information about how front desk personnel are handling potential leads
A Dedicated Marketing Consultant
Text and Email Maintenance and Appointment Reminders
Complete Marketing Dashboard with Multi-Shop support providing clients with a clear picture of their shop's health
"We believe this partnership will expand opportunities for repair shop owners, giving them the information and professional training they need to take their businesses to the next level," said Todd Westerlund, Kukui's Chief Strategist.
About Kukui
With a rich history in information technology, Kukui provides businesses with a custom website platform and software solution that integrates with each organization's Point of Sale (POS) system. This empowers each of Kukui's clients with quantitative data showing their monetary return on investment, the number of new clients based on their POS system, statistics revealing their customer retention rate, and areas to improve their business through the tracking of phone calls, appointment forms, and feedback from customer reviews.
About ESi
Established 29 years ago, ESi is run by automotive professionals that have spent most of their professional lives in the automotive industry. ESi has been responsible for creating several innovative training programs throughout its long history, including: Professional Business Development, Advanced Professional Business Development, Service Writers School of America and In Shop Training and Support.
For more information about Kukui, visit http://www.kukui.com.
For more information about Educational Seminars Institute visit: http://www.esiseminars.com/.