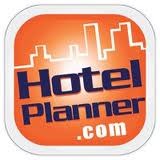 West Palm Beach, FL (PRWEB) September 03, 2013
HotelPlanner.com will be PONY's official team travel partner for the 2014 season. As the official travel provider for PONY Baseball and Softball, HotelPlanner.com will deliver great service and obtain the lowest available rates at selected hotels for tournament organizers, teams and attendees.
PONY was founded in Washington, PA in 1951 with six original teams of 13 -14 year olds. Today, over 500,000 boys and girls participate each spring and summer from ages 5 – 18 in baseball and in fast and slow pitch girls' softball throughout the United States and more than 22 foreign countries.
In addition to being the official team travel partner, Hotelplanner.com had the privilege of being a night sponsor for 62nd Anniversary PONY League World Series held Sunday, August 11th, 2013. This was the 51st series to be held in Washington PA, home of PONY baseball and softball International Headquarters.
HotelPlanner.com was founded in 2002 and is now the leading provider of online services to the global group hotel sales market. The company has developed an expertise in youth sport travel and was proud to sponsor The PONY World Series. Tim Hentschel, CEO of HotelPlanner.com commented, "This was the perfect opportunity to help support the youth sport travel market. In addition, it allowed us to donate tickets to the Boys and Girls Club to attend the game and enjoy hot dogs, hamburgers, chips, and drinks."
HotelPlanner.com helps clients select the right property for their meetings and events by combining technology with a highly experienced staff of professional meeting planners. HotelPlanner's staff of professional event planners reviews all hotel offers on a group by group basis to find the best hotel for each group. HotelPlanner.com prides itself on providing the best group hotel rates for all clients. The company provides group travel services to a number of world class organizations including the National Basketball Association (NBA), Major League Baseball (MLB), the National Football League (NFL), the National Hockey League (NHL), the Professional Bull Riders (PBR), for 70 universities and colleges plus corporations and government entities.