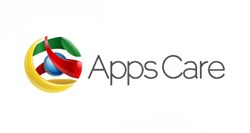 Security concerns should not stop a business from rolling out Cloud services.
London (PRWEB UK) 3 September 2013
Data security in the Cloud has always been a 'hot topic' among IT professionals and business owners and the concern does not appear to be abating. A recent survey by Claranet found that, out of 250 IT decision makers polled, 45% of respondents reported being concerned about the release of sensitive data to the general public as a result of a major cloud security breach. Alan Carter, Head of Cloud Services at SecureData, disagrees with these concerns commenting: "...security concerns should not stop a business from rolling out Cloud services as data can be stored very safely in the Cloud."
So is this concern warranted? Google's Premier Enterprise Partner, AppsCare, investigates by comparing going cloud with Google and maintaining an on-premise data hosting server.
Physical and Personnel security
How should companies manage redundant data? Those hosting their own data limit themselves to the physical security in their building, not to mention the necessary requirements to ensure the DMZ and LAN is secure. On the other hand, Google has dozens of data centres for redundancy in undisclosed locations. Most of these centres are unmarked for protection and access is only allowed to authorised employees and vendors. There are strict protection methods in place including, but not limited to, 24/7 guard coverage, CCTV, electronic key access, access logs, alarms linked to Guards stations, patrols (internal and external), dual utility power feeds and backup power UPS and generators.
Two step authentication
Companies hosting their data on-site looking for two step authentication are likely to use a third party tool which could cost anything up to $100k. Google Apps has two step authentication automatically built in, greatly reducing the risk of hackers stealing usernames and passwords. In addition, Google automatically encrypt browser sessions with SSL for Apps users without the need for VPNs or other costly infrastructure, protecting data as it travels between the browser and Google's data centres.
File System
For those who host their data on-site, there aren't many file system choices and most opt for the standard file system included with the server OS. This offers little to no security. On the other hand, Google File System (GFS) splits files up and stores them in multiple pieces on multiple machines. Files are named randomly and all the data is obfuscated so it cannot be read. Algorithms are in place for this obfuscation and are constantly changing.
Google's security features have a lot to offer and they have dedicated teams constantly monitoring their global network of data centers. On the flip side, those who host their own data servers are limited in terms of budget and resource and it is highly unlikely that they will be able to maintain an on-site system as securely and efficiently as a specialist cloud computing provider such as Google.
A final point to consider is that, when companies put their data in Google Apps, they still own and control it, just as they would if they hosted their own servers.
Ultimately, security has to be a priority for every company and therefore, if they don't have the resource and budget to maintain the security levels required, going cloud with Google could be the perfect solution.
About AppsCare
AppsCare has a dedicated, specialist team of engineers and change management experts to manage and support the growing number of Google Apps customers. AppsCare was one of the first globally to be recognised as a Google Enterprise Premier Partner; a top tier partner level reserved for only the foremost experts in Google Enterprise solutions, partners that consistently demonstrate unparalleled levels of technical expertise and customer success. With more than 2500 customers in 30 countries AppsCare are passionate about helping its customers innovate, reduce the cost and complexity of IT operations and safely migrate from on-premise to Google Apps.