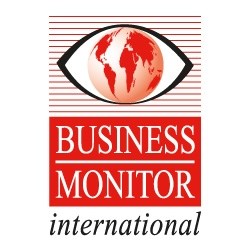 The growth opportunities for carmakers in Sub-Saharan Africa have made it one of the key regions of focus for the industry, particularly as growth in developed states, and even some of the more mature emerging markets begins to wane.
(PRWEB UK) 6 September 2013
Business Monitor has just released a brand new special Autos Logistics in Africa – The Distribution Challenge with the latest findings on Africa's logistics capabilities for the automotives sector. The new report provides detailed analysis of the logistical issues of concern to automotive distributors and manufacturers looking to break into new markets in Africa and identifies key areas of opportunity.
Business Monitor's expert analysts give you an overview of the strong growth opportunities present in the Sub-Saharan Africa region, before examining in detail seven markets it has identified as having particularly buoyant prospects. The special report looks at these seven states - Angola, Botswana, Ghana, Kenya, Namibia, Nigeria and Tanzania - from a logistics perspective, looking at international and regional connections, the bureaucratic burden involved with importing and exporting, and the state of each country's transport network, ultimately examining their prospects as effective bases for automotives companies to do business in.
The report is especially useful for those involved in the automotives sector looking to increase their exposure to these strong-growth African markets as well as other industries wanting to know whether the logistical framework is in place for them to do business effectively.
The report answers key questions, such as:

What does Angola have to offer that its neighbour, logistics outperformer Namibia doesn't?
Will the Ghanaian government's aim of developing an auto assembly sector be realised?
What opportunities does Namibia, our regional logistics outperformer offer?
What would make Nigeria even more appealing to autos manufacturers?
What obstacles stand in the way of Tanzania becoming East Africa's key autos gateway?
The special report draws on BMI's 30 years of experience to critically evaluate the logistical issues facing the seven major countries of interest in Sub-Saharan Africa and helping companies assess the roles the markets could play in their growth strategy for 2013 and beyond.
Business Monitor is a leading, independent provider of proprietary data, analysis, ratings, rankings and forecasts covering 195 countries and 24 industry sectors. It offers a comprehensive range of products and services designed to help senior executives, analysts and researchers assess and better manage operating risks, and exploit business opportunities.