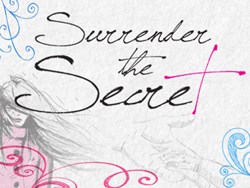 "Gaining access to a television audience of over 50 million homes through theWALKtv is an important next step..." - Geoffrey Rogers, President of Ships of Tarshish
Tampa, FL (PRWEB) September 03, 2013
Ships of Tarshish, Inc. announced today the highly popular Internet-based Christian reality series, SURRENDER THE SECRET, will have its national television debut on theWALKtv beginning Wednesday, September 18 at 9:00pm ET. This distribution agreement will offer the program to 50 million homes in the United States through 245 affiliated broadcast stations.
Developed by Ships of Tarshish, the series was originally released on the Internet on http://www.KnockTV.com on January 22, 2013. Viewers from across the globe tuned in to the series via their computers to watch this first-of-a-kind Christian reality series following five women through post-abortion recovery. Because of the outpouring of support from its viewer base, Ships of Tarshish sought expanded distribution to reach a television audience across the country.
SURRENDER THE SECRET is a 10-episode, Christian reality TV series which tells the real-life abortion stories of five women, and follows them as they go through post-abortion recovery. Together, these brave women embark upon a healing journey using an eight session bible study called Surrendering the Secret (authored by Pat Layton, LifeWay Press, 2008), specifically written for women who have had an abortion. See how they work through different healing exercises which help them get free from the bondages of pain, guilt and shame. Additional information about the series can be found at http://www.ShipsTV.org/Surrender-the-Secret.
"We could not be more excited about the SURRENDER THE SECRET series release on theWALKtv beginning in September. When I first learned of the series and reviewed it for inclusion in our program lineup, it was immediately apparent there was something different and exciting about this show. We are proud to make this series available to our viewing audience across the country, knowing that it will bring the message of hope and healing in Christ to a multitude of people hurting from their past decisions," said Jim West, President, theWALKtv.
"The incredible response from the Internet viewers of SURRENDER THE SECRET showed us the depths to which this series touches people. Gaining access to a television audience of over 50 million homes through theWALKtv is an important next step in showing millions more the power of forgiveness and healing through Christ that SURRENDER THE SECRET so vividly portrays," said Geoffrey Rogers, President of Ships of Tarshish.
About Ships of Tarshish:
Ships of Tarshish is established to redefine Christian Television in America through a new breed of high quality Christian programming that is relevant, exciting and entertaining to watch, showing every day Christians releasing the Power of God by fulfilling the Great Commission. Their mission is to redefine Christian Television by the leading of the Holy Spirit. Each show produced will be of the highest quality, revealing the Glory of the Lord and His salvation, like a lighthouse to the nations. As a 501(c)3 organization, Ships of Tarshish productions are funded through charitable donations from viewers and others interested in seeing Christian television redefined. Visit Ships of Tarshish online at http://www.ShipsTV.org or on Facebook at Facebook.com/ShipsOfTarshish.
About theWALKtv
TheWALKtv is a nationwide television network designed to educate viewers to better comprehend and appreciate their rich Judeo-Christian legacy and to apply such principles to their daily lives. The network launched on January 11, 2010 and is seen via 245 affiliated broadcast stations across the United States, reaching into over 50 million homes. TheWalktv also streams through multimedia players on Filmon, iPhone, iPad, iPod, Android, Blackberry, Roku, My OmniBox, Palm and the Omniverse Multimedia Platform. Visit theWALKtv at http://www.theWALKtv.com.
Contact:
Geoffrey Rogers
Ships of Tarshish, Inc.
813-308-9172
gmrogers(at)ShipsTV(dot)org