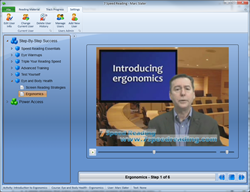 This newly established niche doesn't only refer to new books.
New York City, NY (PRWEB) September 10, 2013
Climate change has spurred a number of movements, from worldwide green campaigns to whale hunt banning and polar bear saving, and to making urban cities more human and green. All in all, climate change seems to have become an integral part of 21st century lifestyles. The impact of this green lifestyle approach has also led to the latest collaborative project by eReflect: teaming up with Dan Bloom at pcillu101.blogspot.com, a blog dedicated to the mushrooming new science fiction genre called "cli-fi" —Climate Fiction. Cli-fi is a very recent science fiction sub-genre that focuses on imminent and nearly always dystopic disasters brought about by climate change.
eReflect issued a statement today expressing the company's enthusiasm for this new partnership with Dan Bloom, which is designed to increase media and public attention to this burgeoning literary genre. This newly established niche doesn't only refer to new books, however. It also includes movies on the theme of climate change, and books and other creative works that were written or developed in the past, even before the recent focus on climate change issues in the news. In other words, cli-fi means works that revolve around the general theme of climate change and its implications for humanity.
The 7 Speed Reading™ developing team stated in their announcement that they recognize that not only is an awareness of current events necessary, it is also crucial that people learn to speed read, so that they can keep up with the news as well as with the new literary genres. Whether online or in print, the reading material available keeps increasing.
Although cli-fi is a literary genre that's still in its infancy, it already has its own sub-categories. Cli-fi fiction can be classified as "cli-fi lite" (a sub-genre that's by definition light reading or shorter stories, often published only on Kindle or other e-readers) or "cli-fi dark," a distinctly dystopic fiction style which focuses on the dreary implications of climate change and how that affects humanity. Several in-depth and well-written cli-fi novels have even been adopted for film production. eReflect expressed its pleasure that this new literary genre is gaining in popularity and has already many hardcore fans around the world, as this means that more people will be interested in reading.
eReflect also noted in their statement today that the generation of new literary genres such cli-fi indicates how integral literature is and how basic speed readings skills will benefit people. Even in an era when technology is permeating every aspect of daily life, reading new books and literary styles is a popular and important activity.
For more information about the benefits of using 7 Speed Reading, please visit the official website at http://www.7speedreading.com.
About 7 Speed Reading™
7 Speed Reading is the only modern speed reading software that uses the latest technology to produce superior results.
The software provides its users with a new way to master speed reading that guarantees three times the reading speed along with improved memory and comprehension.
The software is poised as the most comprehensive speed reading system anywhere. It contains seven learning strategies, fifteen software activities, video training, advanced tracking capabilities and many more exciting features.