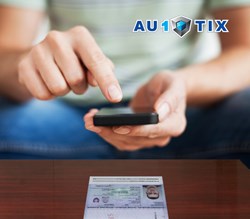 Payoneer selected the AU10TIX BOS system to help automate the authentication, classification and conversion to digital records of hundreds of thousands of applications streaming in from 210 countries.
Nicosia, Cyprus (PRWEB) September 04, 2013
Payoneer selected the AU10TIX BOS system to help automate the authentication, classification and conversion to digital records of hundreds of thousands of applications streaming in from 210 countries.
With the AU10TIX BOS system in place, Payoneer saves manual back-office work of file screening, image examination, document classification and record generation, replacing it with an almost instantaneous, consistently accurate process built into its workflow.
Unlike conventional solutions, the AU10TIX solution is fully automated and does not require manual intervention from customers and employs more effective and comprehensive checks than most other options in the market today.
AU10TIX BOS will enable Payoneer to process higher customer volumes, increase customer conversion rates, limit back-office work to processing and handling of borderline cases, improve fraud protection and enable long-term effective KYC compliance. AU10TIX Limited, a subsidiary of ICTS International N.V. (ICTSF. OB), is a pioneer of multi-channel (front-end and online) ID authentication and record generation introduced BOS last year, demonstrating clear supriority over conventional solutions especially in the handling of sub-optimal quality images.
"We are proud to have earned the confidence of a major player such as Payoneer," says Ron Atzmon, Managing Director of AU10TIX. "These are highly experienced professionals who were quick to acknowledge the value of speedy, ID image driven, customer screening and onboarding technologies. Payoneer tested the BOS system extensively, matching it against conventional solutions and making sure that their high standards are met. This meticulous process also helped us continue improving the system and tweaking it to meet a market leaders' needs".
"We believe in implementing top technologies while delivering optimal payment services to our customers," said Keren Levy, Payoneer's COO. "We chose AU10TIX after extensive examination and testing, which showed that AU10TIX is extremely proficient at online ID authentication and processing. AU10TIX's BOS has proven itself to be a strong and reliable system."
About Payoneer
Founded in 2005, Payoneer is an industry-leading global payments company that accelerates growth for its customers by improving the way they make payments in more than 200 countries worldwide. Payoneer's complete solution provides a simple, secure, compliant and cost-effective way for companies of all sizes to offer superior and cost-saving payments options including prepaid debit cards, deposits to local banks worldwide, international wire transfers, mobile payments, local eWallets and local-currency paper checks. Venture backed and profitable, Payoneer has served thousands of companies and more than one million payees around the world. Payoneer was also ranked 34th in North America as one of the fastest growing companies by Deloitte's Technology Fast 500 in 2012. For more information, visit us at http://www.payoneer.com.
About AU10TIX
AU10TIX Limited, a fully owned subsidiary of ICTS International N.V, deals with the authentication and digitization of identifying documents including Passports, identity cards, driving licenses and other complementary identifying documents. The company specializes in implementing hardware & software based applications used for scanning, identifying, content retrieval, authentication and validation of identifying documents. AU10TIX is a pioneer of all-channel (front-end and online) ID authentication and processing solutions. The company's products drastically reduce identifying document-based fraud, reducing the costs associated with client processing and enabling effective regulatory compliance, while making the sales and support operations speedier and considerably more efficient. For more information, visit http://www.au10tix.com.
About ICTS International N.V.
ICTS specializes in the development and implementation of innovative security concepts and solutions designed to meet the needs of a variety of industries, mainly aviation transportation, border control and sensitive facilities. ICTS International benefits from 30 years international experience in transportation security, with a particular emphasis on high-risk environments, passenger processing transactions and the integration of security services to provide a comprehensive security solution. It also offers a wide variety of customized training programs, tailored procedures and a wide range of security consulting services. The company has developed and implemented unique technological solutions, based on its comprehensive approach to security, designed to enhance the level of security while accelerating the security check process. For more information, visit http://www.icts-int.com.
This press release contains "forward-looking statements" within the meaning of the Private Securities Litigation Reform Act of 1995, regarding the Company's business strategy and future plans of operations. Forward-looking statements involve known and unknown risks and uncertainties, both general and specific to the matters discussed in this press release. These and other important factors, including those mentioned in various Securities and Exchange Commission filings made periodically by the Company, may cause the Company's actual results and performance to differ materially from the future results and performance expressed in or implied by such forward-looking statements. The forward-looking statements contained in this press release speak only as of the date hereof and the Company expressly disclaims any obligation to provide public updates, revisions or amendments to any forward-looking statements made herein to reflect changes in the Company's expectations or future events.
Contact:
Payoneer
Ronit Druker, VP Marketing
Email: ronitdr(at)payoneer(dot)com
Tel.: +1-646-328-0950 Ext. 459
AU10TIX
Ofer Friedman, Director of Marketing
Email: ofer.friedman(at)au10tix(dot)com
Tel.: +972-50-4 71 71 50
ICTS International NV
Alon Raich + 00-972-974-47770
mail(at)ictsinternational(dot)com