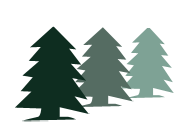 Charlotte, NC (PRWEB) September 11, 2013
Cedar Management Group is a leading provider of community association management services in North and South Carolina. Cedar is proud to announce the introduction of a new awareness campaign entitled "You Belong Here."
The new campaign is titled "You Belong Here" to express Cedar's mission to create a sense of belonging and trust for residents. This exclamation of "You Belong Here" is extended to all community associations throughout North and South Carolina that are not partnered with Cedar. Cedar Management Group offers every client their investment of ownership on behalf of their community.
Paul Greiner, President of Cedar Management Group, was quoted, "We are excited to introduce our new awareness campaign. We feel that 'You Belong Here' best expresses the focus we place on caring for our residents. We also want communities that have not yet partnered with us to experience what it means to be a part of the Cedar family."
Like other HOA property management companies, Cedar helps communities by working in conjunction with their Boards of Directors to enhance property values and appearances. This is accomplished by managing community finances, tracking maintenance issues, and enforcing community rules and regulations. The Cedar Management team also helps associations meet long and short-term financial goals by utilizing combined savings from overall management costs and improved visibility of community finances. What sets Cedar apart from other management firms is their passion for creating a sense of community and their dedication to protecting the largest investments that many of their residents own.
Cedar Management Group has corporate offices in Charlotte, NC with additional offices in Asheville and Greensboro, North Carolina and Columbia, South Carolina. Cedar Management Group has a staff of over 40 trained professionals, many of which are certified in property management by the Community Association Institute. Cedar Management Group currently provides property management services to over 120 associations and over 30,000 individual homeowners living in community associations in both Carolinas. For more information regarding Cedar Management Group, please visit http://www.mycmg.com.
###