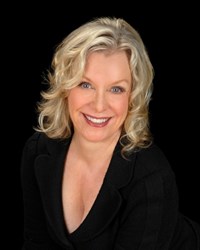 Today's premium wine market is split into two marketing challenges, with the line drawn not by income, but by the age of the consumer. Knowing how to target both the young and the mature wine drinker offers a tremendous opportunity to wine marketers.
Stevens, PA (PRWEB) September 05, 2013
Many may be familiar with the biblical saying, "And no one puts new wine into old wineskins; or else the new wine will burst the wineskins and be spilled, and the wineskins will be ruined. But new wine must be put into new wineskins, and both are preserved." Likewise no wine marketer sells new wine with old wine marketing ideas. New wine calls for new marketing ideas and chief among them is there is a totally new customer for your best wine, according to the latest trend report from Unity Marketing, Luxury of Wine 2013: A study of the affluent consumer and their wine drinking lifestyle.
The wine marketer's best new customer is the young affluent. "It may come as a surprise to many that the best customer for luxury or high-end wines is the young affluent under the age of 45," says Pam Danziger, president of Unity Marketing and lead researcher on the new study. "Affluence and age are the most significant demographic distinctive of wine consumers. A more affluent and younger luxury consumer is more likely to drink and enjoy wine regularly, as compared with one that is less affluent or older."
But these young affluent wine drinkers don't want the same wines their parents prefer, and they don't drink them in the same circumstances or for the same reasons. Ask yourself:

Why do young affluents choose wine as a beverage?
What are the most important attributes of a wine for a younger consumer?
What are young affluents' favorite varietals?
What types of labels and shelf signage are most likely to draw these customers to take a closer look?
How much are they willing to pay?
How do they feel about discount wines, like Trader Joe's famous "Two Buck Chuck?"
All of these answers are in the new report, and each piece of data supports an actionable strategy that can boost your business.
"Despite the fact that people tend to underreport their alcoholic drinking habits, there still seems to be plenty of room for wine marketers to convert less active drinkers into more active drinkers. Looking at averages, we can estimate that wine drinkers enjoy wine about twice a week. The right strategy might convert that to three times per week, which would be a tremendous boost."
"Today's luxury wine market is almost split into two different marketing challenges, with the line drawn not by income, but by the age of the consumer," says Danziger. "Knowing how to target both the young and the mature wine drinker means an opportunity to increase wine sales and make a tremendous impact on your business and your market."
New Luxury Trend Report Examines the Affluent Consumers' Wine Lifestyle
For the second quarter 2013 study, fielded in July 2013, luxury consumers were asked about their enjoyment of wine. A total of n=909 luxury consumers, out of n=1,189 total sample, reported that they regularly or occasionally drink wine, or over three-fourths of the total luxury consumers surveyed. The results of the 2013 survey are compared with those from a similar survey among premium wine drinkers conducted in 2011 to track trends and shifts in the luxury wine market.
The affluent wine drinkers were asked a range of questions specific to their wine consumption and purchase behavior:
◦ What occasions they typically drink wine, such as when dining out, relaxing at the end of the day, with informal meals, etc.
◦ Type of wine regularly enjoyed, including domestic or imported, and if imported what countries they choose for imported wines.
◦ Purchases of wine in restaurants, including how often wine is order when dining out; if order wine by the glass or bottle; what factors most influence one's wine selection when dining out, such as brand, matched food, recommended by sommelier, etc.; how much one typically spends buying a bottle of wine in restaurant.
◦ Purchase of wine at retail, including how often shop for wine at retail; what factors most influence one's wine selection at retail, such as brand, favorite varietal, shelf label, promotion, price, etc.; how much one typically spends buying a bottle of wine at retail.
◦ Wine varietals favored, including red varietals and white varietals.
◦ Reasons why one drinks and enjoys wine, such as health aspects, taste, with food, affordability, etc.
◦ Wine activities participated in during the past year, such as joining a wine club, visiting a vineyard, attended a wine tasting, searched for wine information online, used mobile to access wine information, etc.
About Pam Danziger and Unity Marketing
Pamela N. Danziger is an internationally recognized expert specializing in consumer insights for marketers targeting the affluent consumer. She is president of Unity Marketing, a marketing consulting firm she founded in 1992. Pam received the 2007 Global Luxury Award for top luxury industry achievers presented at the Global Luxury Forum by Harper's Bazaar. Luxury Daily named Pam to its list of "Women to Watch in 2013."
Pam gives luxury marketers "All Access" to the mind of the luxury consumer. She uses qualitative and quantitative market research to learn about their brand preferences, shopping habits, and attitudes about their luxury lifestyles, then turns these insights into actionable strategies for marketers to use to reach these high spending consumers. She is a frequent keynote speaker for audiences that need to understand the nuances and distinctives of the affluent consumer segment.
Pam's latest book is Putting the Luxe Back in Luxury: How new consumer values are redefining the way we market luxury (Paramount Market Publishing, 2011). Her other books include Shopping: Why We Love It and How Retailers Can Create the Ultimate Customer Experience, published by Kaplan Publishing in October 2006; Let Them Eat Cake: Marketing Luxury to the Masses-as well as the Classes, (Dearborn Trade Publishing) and Why People Buy Things They Don't Need: Understanding and Predicting Consumer Behavior (Chicago: Dearborn Trade Publishing, 2004).