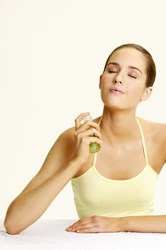 Miami, FL (PRWEB) September 07, 2013
A recent article by Medicalxpress.com released information on the FDA's approval of a new topical treatment to be used for the reduction of facial erythema, or facial redness, associated with rosacea. As the article states, the new topical ointment is now approved for use by adults 18 and older, and is the first of its kind to be recognized and approved to reduce facial redness from rosacea specifically. As a leader in rosacea education, treatment, and awareness, Probiotic Action offers a supplemental, natural probiotic cleanser to aid those suffering from rosacea on their path to clear skin.
For those suffering from rosacea, the constant redness, bumps, and inflamed skin conditions have been linked to undue stress and depression, and with the incorrect treatments, further inflammation and irritation of the skin. To follow the release of the newly approved topical facial redness treatment for rosacea, the team at Probiotic Action offers the use of their all-natural probiotic cleanser, to further treat redness, inflammation, and breakouts. Derived from tiny probiotic spores, Probiotic Action's probiotic cleanser uses the power of probiotics to balance bacteria on the skin which cause inflammation and acne-like symptoms. With the use of the newly approved topical treatment in conjunction with a supplemental probiotic cleanser, patients are able to take precautionary steps to reduce breakouts and lessen the appearance of them by targeting redness before it begins.
Fernando Perez, a spokesman for Probiotic Action, shares his skin care expertise on why using a natural probiotic cleanser in conjunction with a topical treatment may be the best rosacea treatment. "Although patients must have doctor approval before mixing any rosacea treatment options, using a naturally sourced probiotic cleanser with the approved topical redness reducer may help prevent the growth of irritation causing bacteria on the skin. The combination of using prescription and natural remedies allows the skin to be replenished with natural elements that some prescribed medications may remove from the body system. Replenishing the body with healthy amounts of probiotics allows the skin to be at a more natural state during treatments, potentially reducing the effects of irritants, or reactions from chemical treatments."
For more information on using probiotics for rosacea, eczema, acne, and other skin conditions, visit ProbioticAction.com and like them on Facebook for reviews and product updates.
Probiotic Action is an advanced acne treatment that uses Probiotics for acne containing the "good bacteria" that is naturally found on healthy human skin. By using probiotics, Probiotic Action is an effective treatment that restores the normal bacteria content on skin, while battling what causes acne. Probiotic Action will successfully clear skin when used as an adult acne treatment while protecting skin against bad bacteria, free radicals, and pollutants*.
*These statements have not been evaluated by the Food and Drug Administration. Probiotic Action is not intended to diagnose, treat, cure or prevent any disease.