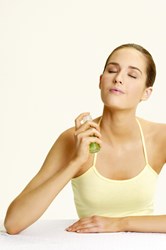 Miami, FL (PRWEB) September 04, 2013
Earlier this week, Shine by Yahoonews.com shared information on the numerous ways acne sufferers are attempting to cure breakouts by using every day items found around the home. From toothpaste, to aspirin, ibuprofen, and milk, Yahoo claims those with breakouts may find that some everyday items have components that will reduce inflammation, and help clear breakouts faster than most over the counter and prescription treatments. As a leader in natural acne remedies, Probiotic Action explains why many household items can treat acne, and offers new treatment options for those seeking fast, effective results.
Often breakouts seem to happen at the most inopportune time. For those suffering from acne, or occasional breakouts, the need to clear acne like symptoms on short notice is a must. For those who find themselves without traditional treatments, they have long gone to the medicine cabinet for alternative relief. While using homemade remedies may help some symptoms of acne, using items not intended for skin care use may do more harm than good. Although many may find relief from using toothpaste, aspirin, or milk, they must first understand that each of these items contain components that may not be helping breakouts indefinitely. Many of these household items will help reduce inflammation, redness, or bacteria levels, but their fragrances, or other chemicals may cause further irritation to the skin.
As champion of natural acne remedies, Probiotic Action spokesman weighs in on the use of household items to treat acne, "Instead of using products that are not designed to treat acne, why not use a product that has all of the same properties, but without the potential for a chemcail reaction? Using a natural probiotic acne treatment will provide the same effects, and more for fast acne relief. For those that are unaware, many of these home products work because they reduce inflammation, redness, and bad bacteria levels- which are the same properties that probiotics have on the skin."
Perez added that using a probiotic acne treatment, rather than household items is also more cost effective as items like aspirin, toothpaste and the like may be costly in comparison to a proven acne remedy.
For more information on using probiotics for rosacea, eczema, acne, and other skin conditions, visit ProbioticAction.com and like them on Facebook for reviews and product updates.
Probiotic Action is an advanced acne treatment that uses Probiotics for acne containing the "good bacteria" that is naturally found on healthy human skin. By using probiotics, Probiotic Action is an effective treatment that restores the normal bacteria content on skin, while battling what causes acne. Probiotic Action will successfully clear skin when used as an adult acne treatment while protecting skin against bad bacteria, free radicals, and pollutants*.
*These statements have not been evaluated by the Food and Drug Administration. Probiotic Action is not intended to diagnose, treat, cure or prevent any disease.