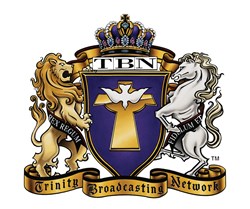 (PRWEB) September 03, 2013
It was a violent act that reverberated around the world, an event that helped give voice and face to America's monumental civil rights struggle. On Sunday morning, September 15, 1963, a bomb planted by a racist group in Birmingham, Alabama exploded in the basement of that city's 16th Street Baptist Church, killing four young black girls, and embedding in the heart and soul of the American people a resolve to ensure equality and justice for all people.
On Wednesday, September 11 (6 p.m. Central Time) and Sunday, September 15 (5 p.m. Central) Christian television leader Trinity Broadcasting Network will partner with the city of Birmingham for a pair of exclusive programs commemorating the 50th anniversary of the bombing. The live-audience programs will be taped at Birmingham's famed Kelly Ingram Memorial Park, and will feature many notable local and national leaders, including Birmingham Mayor William Bell, Alabama U.S. Congresswoman Terri Sewell, and Dr. Bernice King, daughter of civil rights leader Dr. Martin Luther King. The programs will also feature a number of popular musicians, speakers, and personalities from around the nation, including Grammy Award-winning singer CeCe Winans, gospel favorite Donnie McClurkin, actor Clifton Davis, Major League baseball great Darryl Strawberry, and many others.
Alabama Governor Robert Bentley reflected on the importance of such events in commemorating the Birmingham tragedy. "The September 1963 bombing in Birmingham was a pivotal moment in the civil rights struggle," said the Governor. "It drew worldwide attention to the hatred that existed at that time. And as America was stunned by the violence, more people understood the need to end segregation and address that hatred and division in our society."
Governor Bentley noted that times and attitudes have changed greatly since the tragedy. "The Alabama of today is different than the Alabama of 1963," he said, "Great progress has been made. We can celebrate how far we've come, and we look forward to an even brighter future. Today we honor not just the memory of those four little girls, but also what they came to represent — equal treatment for every man, woman, and child."
U.S. Congresswoman Terri Sewell said that "each and every day I think about all of those who fought and died and marched and prayed for the right for all of us to have the liberties we so enjoy today." She added that the supreme sacrifice made by the four girls "is emblematic of the sacrifice of so many in the civil rights movement."
Birmingham Mayor William Bell emphasized that his city is far different than the one that was shattered by hatred fifty years ago. "We are not the Birmingham that you see in the black and white films and photos," he said. "We're a different Birmingham, a Birmingham that works cooperatively across racial lines, across religious lines, to make sure that everyone has an opportunity... That's the message that we're trying to share with the rest of the country and internationally."
Mayor Bell expressed his appreciation for TBN's partnership with Birmingham in broadcasting the historic 50th anniversary programs. "Just as the events of 1963 went around the world to let people know change was coming, because we could not let evil stand in Birmingham, Alabama," he said, "now we will go around the world to let people know that this change is still moving forward, still touching lives."
TBN Vice President Matthew Crouch said that the national racial reconciliation that ultimately grew out of the tragic bombing has been an inspiration for TBN over its 40 year history. "Here at TBN we join the rest of the nation in thanking the City of Birmingham for its sacrifice for liberty," he said. "We are humbly grateful for the opportunity to participate in this solemn observance."