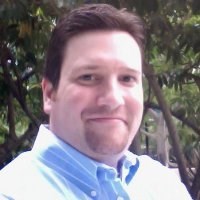 "It is a great honor to be elected to serve as chair on the IAOC" - Chris Griffiths, VP of Engineering at Dyn
Manchester, NH (PRWEB) September 04, 2013
Dyn, the worldwide leader in Internet Performance Solutions, announced today that Chris Griffiths, Vice President of Engineering and Labs, was elected as the new IETF Administrative Oversight Committee (IAOC) Chair.
The IAOC is a committee within the Internet Engineering Task Force (IETF) that is responsible for the transparent fiscal and administrative oversight and support of the IETF standards process.
Griffiths was nominated to sit on the IAOC earlier this year, and was also elected as the IETF Trust Chair in March. In his new role as IAOC Chair, Griffiths replaces Bob Hinden who held the post since 2009.
"It is a great honor to be elected to serve as chair on the IAOC and help continue to support such an important community like the IETF," Griffiths said.
As the VP of Engineering and Labs at Dyn, Griffiths investigates potential technology offerings for clients and Internet users worldwide that help Dyn meet the demands of tomorrow, while also improving the Internet as a whole.
Prior to joining Dyn, Griffiths was the Director of High-Speed Internet and New Business Engineering at Comcast. In this role, he had management responsibility for the deployment of DNSSEC and IPv6 across all of Comcast's network, which was recognized as being the first ISP to deploy these critical Internet infrastructure changes in the United States.
ABOUT DYN
Dyn solutions are at the core of Internet Performance. Through traffic management, message management and performance assurance, Dyn is connecting people through the Internet and ensuring information gets where it needs to go, faster and more reliably than ever before. Incorporated in 2001, Dyn's global presence services more than four million enterprise, small business and personal customers. Visit dyn.com to learn more about how Dyn delivers.
Dyn Media Contact
Adam Coughlin | acoughlin(at)dyn(dot)com | 603.714.5798