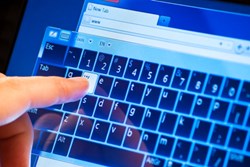 the checker not only validates proxies in general but it validates idcloak and its services as well
Dallas, Texas (PRWEB) September 04, 2013
idcloak's updated version of its site-based Proxy Checking service gives instantaneous data to the visitor on their IP address, country and anonymity level. This information allows users of proxy services to verify the type and location of the proxy they are using.
"We are always looking for new ways to improve this particular service as the checker not only validates proxies in general but it validates idcloak and its services as well," says Robin Welles. "The market for free and paid proxy services is at saturation point, and it will come down to provider-quality and dependability as to which of us will still be doing business two years from now. The proxy checker gives users of anonymous services a quick assessment resource by which they can measure the standards of our services against those of our competitors."
The IP proxy checker evaluates and displays several fields of information from the visiting user. Most important of these is firstly the user's IP address and country, which show whether the user's proxy is anonymizing their activity as it should be.
Of equal importance are the displayed header fields, which tell the user whether the proxy is not only hiding their identity but also the fact they are using a proxy. "In some cases it is not enough to know your IP address is hidden, you want to remove evidence that you are connecting through a proxy service. Increasingly sites online are blocking visitors with giveaway header tags like 'Via' and 'X-Forward-For', which normal proxies use. Only high-anonymity proxies with these tags cleared of all data will get past the gatekeeper."
An introduction on how the user can read header information is provided on the proxy checker page.
An article with more detailed explanation of how to use the proxy checker is available on the idcloak site.
idcloak Technologies is a provider of web anonymity proxy services. The firm's flagship release, the high anonymity idcloak VPN, is set for a September 2013 launch. An early bird discount is currently available on idcloak.com.