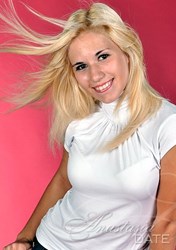 (PRWEB) September 05, 2013
Anastasia International is the leading online dating website, offering a truly global dating experience. The company recently welcomed a host of new members, most of them from America.
The Anastasia International website is proving to be extremely attractive to successful businessmen and entrepreneurs. The high quality service and beautifully designed website is proving extremely popular with members but it is the stunning international ladies who are the real attraction.
Anastasia International has over four million members worldwide who all enjoy the opportunity to connect with like-minded, successful and attractive people. The site gives members the chance to speak to international ladies and gentlemen of the highest caliber and social standing. As a result, there has been huge growth as news of this exclusive service has spread. Increasing numbers of American businessmen are signing up so they can enjoy the exclusive premium dating service.
The company said recently that it is devoted to creating a comfortable, safe and inviting online space where individuals can relax and enjoy meeting each other. Anastasia International uses the best technology and employs the most gifted professionals to create a service which is unlike any other.
Anastasia International is dedicated to helping all its members connect with wonderful single people from all over the globe. It wants to give members who are looking for companionship every opportunity to find their perfect mate.
Romance is always in the air for the lucky members of Anastasia International, and for many couples, romance turns into love. The company recently announced the marriage of some members who had previously shared news of their engagements.
Anastasia International is proud to help people meet potential romantic partners from all over the world. Love blossoms on a regular basis for members who often find their perfect mate very quickly as a result of the large membership on the site.
These wonderful and meaningful love stories make the hard work worthwhile. The company works hard twenty four hours per day to ensure the service is running well and that each member can enjoy their online dating.
The company works constantly to develop and improve its service for members. It uses the best technology and the latest developments. And the site is managed by a team of highly experienced and gifted professionals.
AnastasiaDate is now working hard to implement a range of planned improvements to the mobile app which was launched a few months ago. The app, which is available on Google Play, is proving to be extremely popular amongst members. The company is now using initial feedback to make further improvements to functions and to the user interface of the app.
There is no doubt that the company will continue to grow in strength and maintain its position as one of the world's leading dating websites. Members will continue to have the best service as they enjoy connecting with each other and experiencing the excitement and joy of finding romance with an international flavor.
About AnastasiaDate
AnastasiaDate is the leading international dating service that facilitates exciting and romantic companionship with beautiful and interesting women from all over the world. Founded in 1993 by a Russian-American couple, AnastasiaDate now has over 4 million international users and attracts more than 10 million online visits monthly. Additionally, over 1.5 million conversations are exchanged onsite daily. AnastasiaDate is committed to member safety, customer satisfaction and the ongoing pursuit of innovation. Headquartered in Moscow and New York with additional representation in every country it touches, AnastasiaDate provides a high level of customer service to a worldwide clientele. AnastasiaDate users are able to communicate across a variety of top-notch multimedia platforms, including Video Chat and a mobile app for Android devices available in the Google Play store.