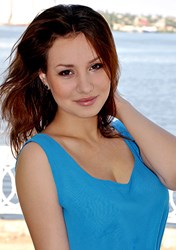 (PRWEB) September 06, 2013
The Anastasia Fraud and Anti-Scam Policy, which was recently implemented to protect members, has received praise from its own members. AnastasiaDate is a world leader in providing high quality online dating using the latest developments in technology.
AnastasiaDate has over 4 million global members so the need for robust security measures is essential in order to keep them all safe. After recent improvements to its Anastasia Fraud and Anti-Scam Policy, the company received praise from its members who say it is innovative in its concept and development.
The Anastasia Fraud and Anti-Scam Team works hard to ensure every member is safely protected and that all their information is secure twenty-four hours a day. The international nature of the online service, and the high level of use the website receives on a daily basis, means that security measures need to be in place and running smoothly at all times.
The Anastasia Fraud and Anti-Scam Policy adds an extra layer of protection providing an invisible barrier against unauthorized access and fraud. The company works hard to ensure the safety and security of all member information and this Policy confirms its commitment to achieving this aim.
The Anastasia Fraud and Anti-Scam Policy works quietly in the background as members relax and enjoy their online dating. They can browse the profiles of attractive members, send private messages and enjoy chatting in the knowledge that they are completely safe and secure.
The majority of members, who are successful professionals and entrepreneurs, choose AnastasiaDate because of its unique international flavor and the top quality service provided. By giving members an exclusive online dating website, with a whole host of innovative services, the company has positioned itself as a favorite choice for members.
Its members who have seen the Anastasia Fraud and Anti-Scam Policy in action have praised it for the way it effectively protects members. The online dating industry is huge and there are hundreds of companies offering online dating so it is often difficult to stand out. While many of these companies only offer basic services, the industry is recognising the work of AnastasiaDate and its success in providing an exceptional service to members.
By staying ahead of the competition and working diligently to make regular improvements to the system, the company is attracting the attention of industry leaders who are impressed with the level of professionalism being demonstrated.
The company plans to announce further new improvements to all member services in the very near future, including the Anastasia Fraud and Anti-Scam Policy. For now, the company says it will continue to work hard to ensure all members are happy and enjoying their online dating.
AnastasiaDate has a reputation around the world as a leader in providing the best quality, exclusive online dating. The company plans to maintain this reputation by constantly working to make improvements and use the latest developments to provide new and exciting ways for members to connect.
About Anastasia Date
AnastasiaDate is a premium, international dating site helping singles to find romantic companions with beautiful women from all over the globe. The company now enjoys over 4 million international members. Their popular website attracts over 10 million visits per month. AnastasiaDate provides members with a safe, secure and pleasant online environment for members to meet their romantic partners. The company is renowned for the high levels of customer service it provides to an international clientele, together with its social media sites and state-of-the-art website, which include Video Chat and a popular mobile app in the Google Play store.