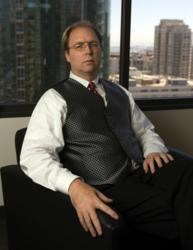 The evidence that we have reviewed from the federal whistleblower lawsuit indicates that Tremco may have been manufacturing and selling defective roofing systems for several years to private consumers, in addition to state and federal governments.
San Francisco, CA (PRWEB) September 03, 2013
In the wake of a $60.9 million settlement with the U.S. Department of Justice last week in the case of United States et al. v. Tremco Inc. et al., case number 1:10-cv-01192*, in the U.S. District Court for the District of Columbia, RPM International, Inc, parent company of Tremco Inc., is facing heightened scrutiny for roofing systems and related products allegedly sold by Tremco to the federal government dating back several years.
As stated in court records, the False Claims lawsuit brought by the federal government and several state entities against Tremco arose out of information conveyed to the federal government by Gregory Rudolph, a former Vice President with Tremco. Mr. Rudolph provided testimony detailing a litany of false representations and failures to provide accurate pricing information made by Tremco in its sale of roofing systems and products to the federal and state governments.*
In addition, court records reveal that one exhibit filed by the government, Mr. Rudolph stated in 2009 that: "We all know that leaky roofs can cause many problems, including the recently highly publicized salmonella outbreak at Peanut Corp. of America. Leaky roofs can cause problems in schools and hospitals alike. This is why we need to take immediate action."**
Tremco's website touts the company as "North America's premier provider of roofing restoration and repair services and materials as well as a leading worldwide manufacturer and marketer of construction sealants and adhesives, caulks, glazings, gaskets, waterproofing systems, concrete admixtures and sealers, grouts and mortars, fire-stopping systems and several innovative and custom designed services and products dedicated to building construction, maintenance and repair."***
Attorney William Audet, Managing Partner of Audet and Partners, LLP, a San Francisco-based law firm that has handled several similar claims for breach of contract, misrepresentation, and the sale of defective products, as well as other whistleblower suits on behalf of many consumers, notes that "the evidence that we have reviewed from the Tremco whistleblower lawsuit indicates that the company may have been manufacturing and selling defective roofing systems for several years. We commend both the U.S. Attorney's office, as well as the individual whistleblower for their efforts in addressing this case of alleged defrauding of the federal government. "
If you have purchased a Tremco roofing system or related products, you can contact Audet and Partners, LLP for a free case review by calling (800) 965-1461, or by requesting a consultation online at http://audetlaw.com/index.php/case/tremco_roofing_systems.

** For Exhibits filed by the government, see http://www.audetlaw.com/tremco_roofing/Tremco-Exhibit-A.pdf