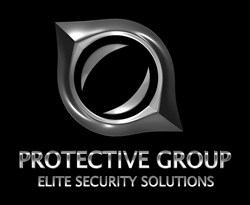 Bohemia, NY (PRWEB) September 04, 2013
John Monderine, CEO of Long Island event security provider, The Protective Group, comments on an August 28th article published by The Washington Times titled "Checkpoint choke point: Long waits cause frustration at security station for March on Washington" which discusses how an increase in security may have ruined this special event for thousands of attendees.
Forest Whitaker, Jamie Foxx, and Oprah Winfrey appeared in Washington D.C. for the 50th Anniversary of the March on Washington. Unfortunately, due to increased security, such as having to go through metal detectors, dealing with bag checks, additional security guards, and hand held wand-metal detectors, thousands may have missed them.
Tens of thousands of people showed up to attend this anniversary event. Due to temperatures being above 80 degrees and the long waits, some people were treated for heat-related illnesses and many people fainted. Over 100 people received medical assistance by the D.C. Fire Department. Seven people were taken to the hospital.
At some points during the event, the crowd would chant angrily in hopes the security would speed up. More magnetometers and more checkpoint entrances were added to speed things up for the massive crowd. Spokesperson for the Secret Service said that the agency had encouraged people to come early.
"When creating the event security plan for an event this size, it is almost impossible to make everyone happy. I'm sure the people who arrived early had to deal with very little or no hassle. Then there are the people who show up with only minutes to spare," said John Monderine, CEO of event security provider, The Protective Group.
The Protective Group is an elite full service private security firm with specializations in special event security, corporate security, private investigators, insurance investigators and surveillance. Its top-notch professional security guards have over 150 years of combined law enforcement service and its security personnel are physically fit, professional, athletic, and completely dedicated to ensuring events proceed without a hitch. From charity runs and fashion shows, to fundraisers and art shows, The Protective Group instills confidence and assures safety at an exclusive event or place of business.