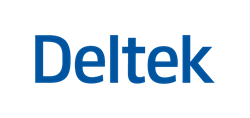 Insight 2013 attendees will emerge from the conference better equipped to provide more value to their companies and with new skills that will help their future career growth.
Herndon, VA (PRWEB) September 03, 2013
Deltek, Inc., the leading global provider of enterprise software and information solutions for project-focused firms, recently announced a world-class lineup of speakers, sponsors and events for Insight 2013, its annual conference to be held this year at the Gaylord Texan Resort in Dallas, TX, from October 14-17. This year's event will feature more than 350 educational sessions, including over 100 customer-led sessions, plus full access to Deltek product experts, industry thought leaders and peers – all geared towards helping attendees innovate and Discover More at Insight 2013.
On October 15th, Insight's General Session will feature keynote addresses from Mike Corkery, Deltek's President and CEO, and Namita Dhallan, Deltek's Executive VP, Product Strategy and Engineering, as well as one of the hottest speakers today – Erik Wahl, graffiti artist, author, entrepreneur and philanthropist. Returning once again to Insight's General Session as moderator and host is Mark Jeffries, trusted communications adviser and author. Watch this video about the top five reasons to attend Insight 2013.
Transforming Your Business Using Social, Mobile, Cloud, Big Data
Anchoring the Insight 2013 program is Deltek's Expo Hall featuring dozens of sponsors and hands-on demos from Deltek experts. Conference attendees, partners and sponsors will have the opportunity to network and discover how to transform their businesses leveraging Deltek's social, mobile, cloud and big data solutions including:

Kona Business – Deltek's cloud-based social collaboration and productivity platform that empowers individuals and teams to get things done and makes projects more social
Deltek Touch – Deltek's mobile platform that allows users to access Deltek applications anywhere, anytime
Deltek First – Deltek's cloud ERP solution designed to help fast-growing, small and mid-size firms reduce project and compliance risk and maximize their business performance to profit more
Deltek Performance Management – Deltek's business intelligence and big data solutions providing companies with untapped insight into the state of their opportunities, projects and business
GovWin IQ – Deltek's best-in-class information solutions providing companies with insight and access to over $1 trillion in federal, state and local contracting opportunities
Deltek is pleased to welcome the following Insight 2013 Platinum Sponsors who are joining more than 30 other Deltek partners who have committed to sponsoring the event. These sponsors include:

Aronson, LLC
The Chertoff Group, LLC
Hyland Software, Inc.
Kinetek Consulting LLC
NeoSystems Corporation
Deltek's conference will also feature Hall of Fame rock band ZZ Top, performing a rare private concert for conference attendees on the field at AT&T/Cowboys Stadium. LoCash Cowboys – a perennial Deltek Insight favorite – will also perform during the company's Customer Celebration.
"There is no better investment a Deltek user can make than attending Insight 2013," said Kevin Iaquinto, CMO at Deltek. "It's a one-of-a-kind opportunity to invest in their career by enhancing their Deltek knowledge, and translating that knowledge into action inside their companies. At Insight, attendees will discover more about Deltek's solutions and industry best practices that can be used to optimize business performance. Our conference provides unique opportunities to learn through informative sessions, personal 1:1 meetings and terrific networking activities with Deltek solution experts, partners, and industry thought leaders. Insight 2013 attendees will emerge from the conference better equipped to provide more value to their companies and with new skills that will help their future career growth."
To learn more about Deltek Insight 2013 and to register for the conference, visit http://www.deltekinsight.com.
Tweet This: #Insight2013 line-up to include @ErikWahl, @ZZTop, @MarkJeffries1 + more! Register before 9/16 to save $200: http://bit.ly/15dwBX8
About Deltek
Deltek is the leading global provider of enterprise software and information solutions for professional services firms and government contractors. For decades, we have delivered actionable insight that empowers our customers to unlock their business potential. 16,000 organizations and 2 million users in over 80 countries around the world rely on Deltek to research and identify opportunities, win new business, optimize resources, streamline operations, and deliver more profitable projects. Deltek – Know more. Do more.®