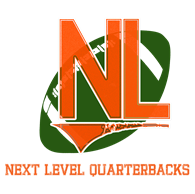 'Ability is what you're capable of doing. Motivation determines what you do. Attitude determines how well you do it.' - Lou Holtz
Marlton, NJ (PRWEB) September 03, 2013
Next Level Quarterbacks, LLC and Great U Sports Academy have trained some of the best football players in the South Jersey Area and beyond. Just a few of the top players are poised to have big seasons.
Michael Gillespie, Jr, The Kiski School, Post Grad, QB - Mike graduated from Glassboro High School in 2013 with a 3.8 GPA. The championship quarterback is using this post graduate year to improve his football skills and SAT scores. Mike's goal is to play college football while pursuing degrees in either Sports Medicine or Law.
Alec Vignola, Paul VI, 2014, QB: Alec is a 3 year starter and a student of the game. He is poised to have a big season this fall as he leads a high powered offense. He is receiving a lot of interest from FCS school, and looks to pick up his first offer this Fall.
Bryce Rozier, Moorestown, 2014, WR: Bryce has been working extremely hard this off-season to improve. He plans on utilizing the expertise and coaching that he received from several experienced individuals to its maximum as he continues his pursuit to play college football.
Sean Chandler, Camden, 2014, WR/DB: The Temple University commit is out to prove he is one of the best players in the country. Sean has been severely under the radar leading up to his senior year. Sean leads a young Camden team that is poised for a championship season. Do not be surprised if larger FBS schools pay Sean a visit mid-way through the season.
Kashif Williams, Camden, 2014, WR: Kashif made the transition to Camden after playing for Woodrow Wilson previously. He is a sure handed target that can play at the FCS level. His grades could allow him to be a huge Ivy League and Patriot League prospect with a big year. He already has academic scholarships, so anything he does with football is icing on the cake.
Marcus Lawless, Florence, 2014, WR/DB: Marcus is listed as a defensive back, but at 6' 2" and 195 lbs, he could easily become a solid outside linebacker at the collegiate level. His athleticism is unmatched for players his size, and his enjoyment with dishing out big hits is an added bonus. His dream is to play college football, and he will do whatever is necessary to achieve this goal.
Shayne Lawless, Moorestown, 2014, WR/LB: Shayne has the frame to play outside linebacker in college. He has the frame and athleticism to cover the field as well as make big hits in the backfield. Shayne looks to build on his all-conference season and pick up his first offer this Fall.
Tyreek Robinson, Moorestown, 2014, ATH: Tyreek is the best athlete in South Jersey. That is more of a testament to Tyreek than being a knock on any other player in the region. He has the speed, athleticism, IQ, and strength to play quarterback, wide receiver and defensive back at the FBS level. Although falling behind in the classroom his 9th & 10th grade years, Tyreek has enrolled in the Academic Support program offered by Next Level Quarterbacks to show to college suitors that he is in fact serious about his future. Look for a big year from Tyreek.
Brandon Hammons, Moorestown, 2014, WR: Brandon is an extremely hard worker and has shown constant improvement each season. The teaching that he has received from various coaches has helped build the foundation for him to be successful in football, as well as in life. He is willing to put in the time and effort to do whatever it takes to play football at the next level.
Jamie Casseus, Eastern Regional, 2014, DB: Jamie looks to lead his team to the Group 5 championship after coming up just short last season. Jamie projects as a solid Ivy League prospect at the next level, and is doing everything possible to ensure that his dream of playing college football comes through.
Kenyatta Greene, Northern Burlington, 2014, RB: Kenyatta is extremely explosive with the ball in his hands. Although he plays running back, he played slot for the Next Level Greats 7on7 team. This added skill makes Kenyatta even more of a weapon from multiple positions. He is receiving a ton of FCS interest, and will receive some FBS interest with a strong start to the season.
Sterling Sheffield, Clearview Regional, 2015, QB: Sterling is athletic enough to line up at 3 different positions at the college level. He will provide a big boost to Clearview Regional. He earned 2nd team all-conference honors while attending Paul VI last season. Don't be surprised if he picks up a few FBS offers at the conclusion of the 2013 season.
Christian DiAntonio, Paul VI, 2015, WR/DB: Christian is a dangerous slot receiver with above average catching ability. He will also return punts and kicks this season. With deceptive quickness off the line and precise route running, Christian is in store for a big season.
De'Shaun Burgess, Paulsboro, 2015, RB/DB: De'Shaun looks to be more of a leader this season as he hopes to take Paulsboro back to the Group 1 championship. A dangerous threat with the ball in his hands, De'Shaun looks to excel running, catching and returning the ball. His high GPA will make him an easy target for college recruiters at the FCS level, as well as FBS.
Quinton Law, Moorestown, 2015, WR/DB: - Quinton has nice size to play on either side of the ball. The returning starter is looking to make a name for himself as one of the best players in the area for the 2015 class.
Irvin Charles, Paul VI, 2015, WR: Irvin is hands down one of the top receivers in the country for his class. Being rated a 4-star recruit by both Rivals.com and Scout.com and a 3-star recruit by ESPN RecruitingNation, Irvin is out to prove his leadership capabilities match his physical capabilities. Irvin would like to be more consistent with his dominant play, as well as prove that he has a high motor each and every play. Irvin also likes to be a role model for the many young players that look up to him.
Vimire Jenkins, Sterling, 2015, ATH: Vimire is an all-around athlete. He can line up at quarterback, running, wide receiver, safety, corner or outside linebacker. His team first mindset will provide him with the solid foundation to be successful in whatever he pursues. With a big junior season, Vimire could emerge as a huge Ivy League prospect. He already has the grades, and just has to prove it on the field.
Troy Shorts, Woodbury, 2015, RB/DB: Troy came over to Woodbury from Paul VI, where he started on the defensive side of the ball as a sophomore. Troy has put in extended time working on explosion and speed, and it has shown to pay off in the early parts of camp. Look for Troy to have a big season, and possibly pick up his first offer.
Logan Jones, Vernon, 2015, OL: Logan is a late addition to the Next Level Greats family. At 6' 0", 320 lbs, he has the size to be an FBS player. With a big year this season and a full off-season of heavy training, don't be surprised to see his name pop up on the radar of many schools. One thing is for sure, Logan sure loves to hit.
Gebereal Baitey, Newark Academy, 2015 WR: The 6'1" explosive basketball player made the switch from QB to WR this season. This past off-season, Gebereal has been working on improving different skill sets as well as improving speed and strength to better complement my size. The 3 year starter is looking to make a name for himself as an all-around athlete.
Armanni Rivera, Bridgeport, CT Central High School, 2016, RB/DB: Armanni enters this season as a varsity starter on both sides of the ball. He has worked extremely hard this off-season. He has competed on several 7on7 teams & recently won the 2nd best running back at the Super 7 Showcase in Springfield, MA. He is now receiving interest from UMass, Temple & Western Mass.
Matt Warrington, Moorestown, 2016, QB: Matt was the freshman quarterback last year but will split time on JV this year. He plans to use this time to improve in order to be ready to start on varsity next year. He is a fast learner and will improve throughout the season.
Elias Neibert, Newark Academy, 2016, QB – Elias looks to be the starter on varsity this season. He is actively improving his strength and speed, while also perfecting the fundamentals of the quarterback position. He looks to increase his leadership role on the team. His goal is to simply win games, and solidify himself as one of the best young quarterbacks in Essex county, as well as New Jersey.
Aran Lee, Sterling, 2016, QB – Aran transitions to a new school this season and looks to have a major impact on the varsity level. Aran is a major Ivy League prospect that boasts a 94.8% GPA at the Honors level. The longtime quarterback aspires to be a physicist after his playing days.
Tyree Rodgers, Camden Catholic, 2016 QB: Tyree is out to prove he is more than a good athlete. After being labeled an "athlete" by Rivals.com, Tyree spent the entire off-season working on his quarterbacking skills. His pocket presence is much improved as well as his IQ. Look for him to be as big of a threat throwing the football as he is running the ball. Tyree is currently receiving interest from a few SEC, Big Ten, ACC & Big East colleges.
Benny Walls, Camden Catholic, 2016, RB/DB: With 1 FBS offer as a freshmen, Benny is looking to supplant himself as the top Safety in the state for his class. Benny has already made a name for himself as a hard hitting safety, but this off-season he spent a great deal working on his coverage skills. Look for Benny to display the total package in the defensive backfield. Also, he could also be the top running back in the area this Fall.
Andrew Valentine, Cherry Hill West, 2016, QB: Andrew was the freshmen quarterback last season, and will be the jv quarterback this season. His work ethic is unmatched by anyone in the program. His desire to become a better football player and learn the game will put him on the varsity field much sooner than he'll expect. With a solid off-season of gaining strength and tweaking fundamentals, Andrew could find himself being suited by many FCS colleges by the end of his junior season.
Jahmir King, Collingswood, 2016, ATH: Jahmir started varsity as a freshmen last season at Cherry Hill West. Now at Collingswood, look for Jahmir to be the feature player on both sides of the ball. Although slightly undersized, he has the explosiveness to have an all-south jersey type of season. With a year of growing and getting stronger, there is no doubt that a number of FBS schools will be knocking on Jahmir's door in the near future. He also has the grades to be an Ivy League player, if he chooses to go that route.
Nick Reyes, Camden Catholic, 2016, TE/LB: The 6' linebacker has been working extremely hard this past off-season. He is looking to gain a starting varsity position as he continues his pursuit of playing at the college level. Nick's work ethic has helped him excel academically as well as athletically.
Tyler Parsons, Paul VI, 2017, ATH: Tyler is a sure tackler on the defensive side of the ball, as well as a threat with the ball in his hands. Lining up at quarterback for the freshmen team puts the ball in his hands every play. Tyler is striving to earn playing time on the varsity team this season as he continues his goal of playing college football.
Emmanuel Simon, Paulsboro, 2017, ATH: Emmanuel is listed as an athlete because he will play varsity as a freshmen wide receiver this season. His natural position is quarterback. With an entire off-season of tweaking mechanics and getting stronger, look for him to take over the starting quarterback position for a perennial powerhouse that currently has 3 former players in the NFL.
Alec Thomas, Triton, 2017, QB: Alec is out to prove that he is more than a baseball player. The flame thrower could start on any varsity baseball roster in South Jersey as a freshmen, easily. With his heart on the football field, Alec has worked extremely hard this past spring and summer, and looks to push an upperclassmen for the varsity football spot. With another off-season of growing and getting stronger, Alec could be one of the top quarterback prospects in the state for his class.
Koi White, PYAA Jr High, 2018, QB: The 4th year starting QB looks to lead his team to repeat as champions. If Koi grows a few inches between now and 9th grade, do not be surprised if he is starting varsity football as a freshmen next year.
Jamir Jenkins, Woodbury Jr. High, 2018, QB: Jamir is a 3-sport star this is looking to take his jr high team to the championship this season. Jamir is a dual threat that could beat you in many ways with the ball in his hands. Do not be surprised to see Jamir as a starting varsity quarterback next season.