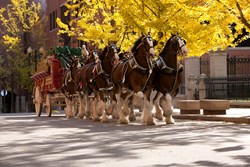 This year, 2013, will be a celebration of our dreams and hopes for tomorrow for our community of Arnold, MO.
Arnold,MO (PRWEB) September 05, 2013
Arnold Days Festival
Friday, September 20, 2013 from 5:00 PM-11 PM
Saturday, September 21, 2013 from 10 AM-11 PM
Sunday, September 22, 2013 from Noon-6 PM
Enjoy a weekend of live bands, carnival rides, car show, children's fishing tournament, children's crafts and children's archery and BB Gun Shooting, helicopter rides, concessions, games, crafts, and much much more! The weekend is loaded with activities for people of all ages and will incorporate more youth/adult rides this year. So come celebrate Arnold Days Festival with us!
Additional details will be posted as they become available.
Only service animals allowed – no pets of any kind.
No gate fee.
No personal fireworks.
No alcoholic beverages or glass containers.
Arnold Days Festival Craft/Activity/Product Booth 2013
We will have a variety of Craft/Activity/Product booths from jewelry, sports clothing, handbags and purse, face painters, henna tattoos, health therapists, home and remodeling vendors and more! Something for everyone!
Arnold Days Festival Food/Beverage
Our food selections for Arnold Days will include bratwursts, pulled pork sandwiches, nachos, (all kinds!) pizzas, hamburgers, hot dogs, fries, ribbon fries, chili, fresh fruit cups, rib-eye sandwiches, snow-cones, kettle corn, fried rice, crab Rangoon, egg rolls, shish kabobs, Philly cheese steak sandwiches, blooming onions, funnel Cakes, toasted ravioli, and various products from Chick-fil-A. Many beverage choices available including, tea, lemonade, soda, water, and beer. There will definitely be something for everyone!