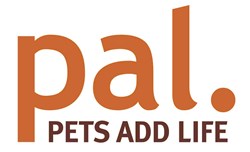 Greenwich, CT (PRWEB) September 03, 2013
Debuting a new video within its YouTube series, Pets Add Life (PAL) is thrilled to introduce 'Wet Dog,' featuring one hilarious 'talking' wet dog right after bath time. Instantly becoming an overnight success and surpassing more than 2 million views, the video encourages multiple pet ownership and the joys pets bring to our lives.
"We are excited to launch another successful video within the series and are thrilled with the positive feedback it has already received," said Bob Vetere, American Pet Products Association (APPA) President & CEO. "Not only are the videos entertaining and provide heart-warming laughs, but the key message behind them is what's truly important. Pets also need pals to talk to."
As the creator, Andrew Grantham's videos have received more than 100 million views and were named No. 2 on YouTube's Top 10 videos of 2011. 'Wet Dog' is the latest video in this PAL series in which he takes user generated footage of pets moving their mouths and edits them into hilarious banter. Cited as a top trending and popular video on YouTube's home page upon its debut, 'Wet Dog' features a wet pup that isn't afraid to tell his owner just how he feels about bath time.
To view 'Wet Dog,' visit http://youtu.be/CjVwALJ7TFk or visit PAL's YouTube channel for more at http://youtube.com/petsaddlife.
Founded by The American Pet Products Association (APPA), the non-profit PAL campaign is designed to demonstrate the joys and benefits of responsible pet ownership and encourage increased animal adoption.
For more information on the PAL campaign, visit Facebook.com/PetsAddLife, PetsAddLife.org or to schedule interviews, or to request broadcast of the video, please contact Brooke Gersich at The Impetus Agency.
-###-
The American Pet Products Association (APPA) is the leading not-for-profit trade association serving the interests of the pet products industry since 1958. APPA membership includes more than 1,000 pet product manufacturers, their representatives, importers and livestock suppliers representing both large corporations and growing business enterprises. APPA's mission is to promote, develop and advance pet ownership and the pet product industry and to provide the services necessary to help its members prosper. Visit http://www.americanpetproducts.org for more information.