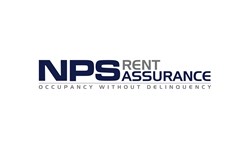 "We are thrilled that Dirk and Jeff have agreed to join our advisory board as we look to establish NPS Rent Assurance as the new industry standard for conditional lease offers"
Richard A. Levitan, NPS
Boston, MA (PRWEB) September 04, 2013
Neighborhood Pay Services (NPS) today announced that Dirk Wakeham and Jeffrey W. Adler, two widely respected real estate industry executives, will join the NPS Advisory Board. This group consists of experts in multifamily operations and finance, sales, law, investor strategy and IT, and provides guidance to NPS in expanding utilization of the company's proprietary payroll direct deposit platform, NPS Rent Assurance™.
Dirk Wakeham, who also serves in a strategic advisory capacity to NPS, currently holds the position of managing director at Westlake Ventures, a real estate and technology investment firm focusing on Texas and California. Prior to forming Westlake, Wakeham was president of RealPage, Inc., a leading provider of enterprise SaaS solutions for the real estate industry that completed an IPO in 2010 and was later named as the #2 best 2010 IPO performer for a U.S.-based company according to The Wall Street Journal Global Initial Public Offerings of Stock. Wakeham also founded and was CEO of LeasingDesk, a company focused on delivering web-based risk mitigation solutions for landlords and property managers that was acquired by RealPage in 2007. He spent the early part of his career at Western National Group where he rose to the position of senior vice president.
As president of GFI Management Services, and a current NPS Rent Assurance client, Jeffrey W. Adler brings extensive experience in asset management to his new role as an advisory board member. Prior to joining GFI in 2013, Adler was an industry consultant to the single-and multifamily rental industries and was AIMCO's chief property operations officer from 2002-2009, providing leadership for AIMCO's 200,000 unit multifamily portfolio covering all product types from luxury, workforce, affordable, senior, student, and off-base military housing. Prior to joining AIMCO in 2002, Adler worked for Progressive Insurance Companies, and Strategic Planning Associates, a strategic management consulting firm, now a division of Marsh and McLennan.
"We are thrilled that Dirk and Jeff have agreed to join our advisory board as we look to establish NPS Rent Assurance as the new industry standard for conditional lease offers," notes NPS president, Richard A. Levitan. "We look forward to continuing to deliver great value to our clients and expanding our presence in the multi-family and single-family rental markets, with Dirk and Jeff providing great guidance and strategic insights from their combined 50 years in the industry."
About NPS Rent Assurance
NPS Rent Assurance is the only payroll direct deposit platform providing the multifamily industry with a proven solution for building incremental occupancy through improved payment performance from conditionally approved residents. The company's simple, "hands-off" program receives payroll direct deposits from a resident's employer each pay period with built-in safeguards against 'pull back' before rent is due. NPS Rent Assurance is offered exclusively through apartment leasing offices as a key component of conditional lease offers as well as a mechanism to automate work-out plans for existing residents who fall behind in their lease obligations.
For more information contact Ellen Calmas at ellenc(at)neighborhoodpayservices(dot)com or 866-436-2187 ext. 104.