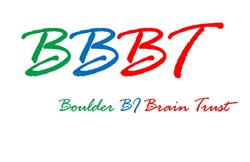 We value the opinions of BBBT members and are excited to share our findings and gather feedback from these industry thought leaders.

Jake Cornelius,
Senior Vice President of Products,
Pentaho
Boulder, Colorado (PRWEB) September 04, 2013
The business intelligence (BI) market landscape is changing, and customers are adapting to new trends and patterns. Enterprises are moving from being process-driven to data-driven. New big data business models and pain-points are emerging.
In its presentation to the Boulder Business Intelligence Brain Trust (BBBT), Pentaho will share these trends and patterns, and provide an inside look at how Pentaho Business Analytics 5.0 (launching mid-September) addresses them. Finally, Pentaho will give an overall company update and outlook for the next six to twelve months.
According to Jake Cornelius, Senior Vice President of Products, "It's perfect timing to share with BBBT members a sneak peak at Pentaho Business Analytics 5.0, and how we are addressing major customer trends with new capabilities and improvements in our integrated data integration and analytics platform."
About BBBT:
The Boulder Business Intelligence Brain Trust has served the BI industry since 2006. It is a consortium of approximately 90 industry analysts and experts from around the world. BBBT events are extended BI vendor presentations, similar to analyst briefings, streamed live as webinars exclusively to BBBT members. It's a reciprocal arrangement, the members receive the latest information on current and planned BI tools and technologies, and the vendors get valuable feedback on their offerings, marketing, and messaging.
About Pentaho:
Pentaho makes business analytics simple by tightly coupling data integration with business analytics in a modern platform that brings together IT and business users to easily access, visualize and explore all data that impacts business results.
Delivering the future of business analytics, Pentaho's open source heritage drives its continued innovation in a modern, integrated, embeddable platform built for diverse and big data requirements. Pentaho's powerful business analytics are made easy with its cost-effective suite for data access, visualization, integration, analysis and mining, with production deployments at companies ranging from small organizations to The Global 2000. For a free evaluation, download Pentaho Business Analytics at
http://www.pentaho.com/get-started.