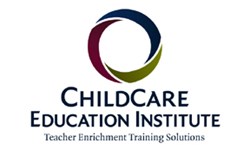 Early childhood is the essential time to initiate the teaching of skills that promote critical thinking.
Duluth, GA (PRWEB) September 12, 2013
ChildCare Education Institute (CCEI), an online child care training course and certificate provider, offers COG101: "Critical Thinking Skills in the Preschool Environment" as a no-cost trial course to new CCEI users during the month of September.
Critical thinking is the ability to use information and skills in a variety of ways in order to solve problems. The development of critical thinking skills is intended to build high-level skills involving analysis, evaluation, and creation. However, children need to build a strong foundation of skills and knowledge beginning in early childhood. The Critical Thinking course focuses on Bloom's Taxonomy of Learning Domains and includes relevant classroom activities to administer these concepts. Understanding the role of open-ended questions, developmentally appropriate practices, and strategies for incorporating critical thinking into the classroom are also covered within this one-hour online course.
"Critical thinking is essential in order to perform complex functions such as analyzing data and decision making," said Maria C. Taylor, President and CEO of CCEI. "Early childhood is the essential time to initiate the teaching of skills that promote critical thinking."
This beginner-level training is available as a trial course to new users for CCEI account creation in September. All CCEI training courses are available for enrollment at any time and grant IACET CEU credit upon successful completion. Current students with active, unlimited subscriptions can enroll in courses at no additional cost when logged in to their CCEI account. Users without subscriptions can purchase child care training courses anytime through online enrollment.
For more information on ChildCare Education Institute, visit http://www.cceionline.edu or call 1.800.499.9907, prompt 3, Monday – Friday, 8 am – 5 pm EST.
About CCEI
ChildCare Education Institute provides high-quality, distance education certificates and child care professional development programs in an array of child care settings, including training for daycare, family child care, preschool centers, prekindergarten classrooms, nanny care, and more online training. Over 100 English and Spanish child care training courses are available online to meet licensing, recognition program, and Head Start requirements. CCEI also has online certification programs that provide the coursework requirement for national credentials including the CDA, Director's Credential, and Early Childhood Credential. CCEI is nationally accredited by the Accrediting Commission of the Distance Education and Training Council (DETC), has been accredited as an Authorized Provider by the International Association for Continuing Education and Training (IACET), 1760 Old Meadow Road, Suite 500, McLean, VA 22102; 703.506.3275, and is authorized under the Nonpublic Postsecondary Educational Institutions Act of 1990, license number 837.