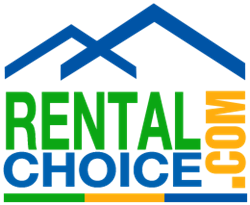 Washington, DC (PRWEB) September 04, 2013
Rental Choice (.com) is proud to announce a new advertising partnership with Agon Property Management. Agon is a property management firm specializing in single family homes, condos, and town houses in the Washington, DC Metro area.
As a result of the new partnership, the Rental Choice (.com) directory will feature Agon Property Management, who will receive custom advertising that focuses on their property management services. Visitors to Rental Choice (.com) are able to learn more about Agon Property by visiting their profile page on the directory. This profile page allows users to click through to Agon Property's website, which lists properties currently under their management. Users can also call Agon Property directly or submit a brief contact form to communicate via email.
Agon Management focuses on rental properties in Washington DC, Northern VA, and Montgomery County, MD. They manage property for all types of individuals and associations, but specialize in individual property ownership. Agon understands the unique challenges and opportunities associated with owning rental property. Agon Management is one of the most comprehensive property management companies in the industry providing many services: rental analysis, tenant marketing, tenant screening, maintenance, and much more. They pride themselves on the personalized attention they provide to each of their customers. Agon's mission is to be the most competent, cost effective, and communicative property management company in the DC area.
Rental Choice (.com) uses targeted marketing strategies to reach out to property owners and offer them free access to the online directory. The property owners are then able to connect directly with a property manager in their local area either through a form sent directly to the company email, phone or by visiting their website directly for more information from a link that is provided on the advertiser's landing page. To learn more about Rental Choice (.com), visit http://www.rentalchoice.com.