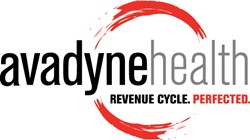 San Diego, CA (PRWEB) September 08, 2013
Avadyne Health, a leading provider of revenue cycle services and technology, published the names of its newly formed Board of Advisors. The group includes Daniel Kueter, CEO at The University of Iowa Health Alliance, David Lowenberg, Chairman of the Board for Sterling Healthcare, Linda McAuley, Managing Director at Navigant Health, and Bruce Springer, CEO of OneHealth Solutions, Inc.
"This group has the kind of experience and expertise that can help Avadyne navigate the complex revenue cycle landscape," said Moises Eilemberg, Avadyne's CEO. "I couldn't be more pleased that such an auspicious collection of industry leaders has agreed to serve on our newly formed board. We felt the time was right to bring another, broader perspective to the work we are doing. The strategic guidance this team can bring is truly exceptional."
Daniel Kueter is CEO of The University of Iowa Health Alliance, which includes the Mercy Health Network, Genesis Health System, Mercy Medical Center-Cedar Rapids and University of Iowa Health Care. Until 2012, Kueter was CEO of UnitedHealthcare, Iowa and Central Illinois. He has also served as Director of Planning and Operations for Ingenix. Mr. Kueter holds a BA from West Point and an MBA from the Harvard Business School.
David Lowenberg is Chairman of the Board for Sterling Healthcare. He previously served as CEO of CuraScript and COO of Express Scripts Inc. He also served as the lead business executive responsible for assessing and managing acquisitions to integrate, develop, and realize synergies. Before entering the private sector, he served as Deputy Director of the Arizona Medicaid Program and as executive director of the Arizona Welfare Department. Mr. Lowenberg has a Master's in Public Management from the JFK School of Government at Harvard University. He also has a graduate degree in Criminal Justice Administration from San Diego State University.
Linda McAuley recently retired from her role as a Managing Director with Navigant Consulting, Inc.'s Healthcare practice, where she led the Revenue Cycle Operations Improvement services. With over 25 years experience in both consulting and management for healthcare organizations, Ms. McAuley has extensive experience working with executives to achieve improvements in net revenue and cash flow. Her clients have included large academic medical centers, integrated delivery networks, and large group practices. Ms. McAuley is a frequent and highly sought speaker for HFMA and other healthcare associations.
Bruce Springer is CEO of OneHealth Solutions, Inc., a web and mobile-based behavior change platform company. He has nearly 20 years of executive leadership experience with software, internet, and IT companies with a focus in the healthcare market. Springer previously served as CEO of BidShift (Concerro), and is a former EVP/COO of WebMD. Springer is an advisor and active board member for technology companies and private equity/venture capital firms, and has experience as a direct investor in early stage companies. He holds a BA degree from Purdue University.
About Avadyne Health
Avadyne Health is a revenue cycle workflow technology and outsourced services firm serving more than 200 hospitals in 30 states. Avadyne services include self-pay follow-up, A/R and denial follow-up, and collection of post write-off accounts. Avadyne technology offerings include denials, A/R, and patient access workflow, along with complete dashboards and reports. Avadyne leads the industry in self-pay innovation with its Total Patient Experience approach, and in technology with its Next-in-Queue workflow. Client teams use Avadyne's workpooling technology to maximize patient access and business office outcomes. The Avadyne team works on the same technology, so the firm can continuously adapt to meet client goals and challenges, and workloads, either in a fully outsourced capacity or as a "SafetyNet" for clients. For more information, visit http://www.avadynehealth.com/.