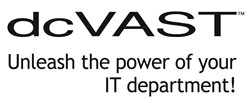 Downers Grove, IL (PRWEB) September 04, 2013
Kurt will provide strategic information management solutions that will help decrease risk and cost of ownership, increase flexibility and scalability, as well as improve efficiencies for archiving, eDiscovery, compliance, and overall business and technical processes.
Kurt's extensive background began in 1998 with Client Server Consulting Group, Inc. From there, he moved to Blackwell Consulting Services where he stayed for more than seven years, gaining experience consulting in many disciplines including directory services, messaging, collaboration, and data archiving. Most recently, Kurt spent almost seven years with Symantec, dcVAST's long-time channel partner, as a Principal Systems Engineer. Throughout his career, Kurt has worked with a variety of companies, including corporations, professional service organizations, government agencies, retail, and manufacturing.
"When I worked for Symantec, dcVAST was always considered to be the 'go to' partner in their ecosystem for managed services, backup and recovery, archiving and eDiscovery. I couldn't be more excited to be a member of that team and to work directly with growing Midwestern companies to help support their ongoing success and expansion, which is one of dcVAST's greatest strengths," says Kurt.
As Archiving and eDiscovery Specialist, Kurt will be working as part of dcVAST's pre-sales engineering team, helping customers plan, evaluate, and implement information management and discovery solutions.
Explains Larry Shalzi, dcVAST's President, "We're very happy to have Kurt on our team; in the short time that he's been here, he has already proven to be a key player and our customers are excited to have someone with such depth of expertise, especially in eDiscovery, since this is definitely a growing business need."
Kurt Schmid is one of five new specialists dcVAST has hired in the past few months to keep pace with their growing expansion and to ensure customers continue to receive award-winning service and thought leadership on key technical and business challenges.
About dcVAST
dcVAST provides IT services and infrastructure management that reduce customer's costs and improve operational efficiency allowing them to focus on their business priorities.
Strategically headquartered in Downers Grove, Illinois, we have made it possible to service the vast majority of our customers with a "high touch" model in four (4) hours or less. Our service engineers average 11+ years of tenure and our call center is staffed with only senior level personnel. When you call our offices, all inbound calls are answered "live" within three (3) rings or less. No phone prompts, decision trees or voicemails.