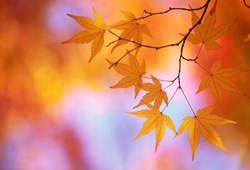 East Hartford, CT (PRWEB) September 05, 2013
Autumn is quickly arriving, and for many individuals, planning a trip to an apple orchard is among the top activities to achieve during the new season. Once the cooler weather is on its way, apple orchards across the country begin to open their gates to the public to not only pick their own apples, but to provide several fall time activities such as hay rides, picnics, corn mazes, bakeries, apple cider or wine tastings, and pumpkin picking. It's best to plan a trip sometime between mid-September and early October, so the apple trees will be in their prime and the foliage will be at its peak. Travel Insured International, a leading travel insurance company, provides interested travelers with the top apple orchard vacation destinations across the United States.
Applewood Orchards - Warwick, New York
This beautiful orchard is located at the Hudson River Valley and not only offers up to 8 different varieties of apples to self-pick but also a winery where homemade wines and hard apple cider are brewed. After apple picking, visitors are welcome to enjoy hay rides, pumpkin picking, puppet shows, a walk through the rose and herb garden, or a trip to the orchard store for items including old fashioned fresh pressed apple cider, pure honey, jams, and fresh apple donuts.
Johnson Orchards – Yakima, Washington
One of the best fall travel locations is Washington State for the fact that is produces more than half of America's apples. One of the most well-known distributors is Johnson Orchards which has 60 acres of farm land and has been in business for over a century. Not only does Johnson's have almost any apple type, the farm also offers an array of other fruits individuals can handpick including cherries, plums, apricots, and peaches. The orchard also has its own bake shop for visitors to purchase and enjoy homemade baked goods.
Mountain Orchard - Charlottesville, Virginia
This large orchard has been open to the public since the mid 1970's and offers dozens of apple varieties. The farm is located on a mountain top and is run by the Chiles family which draws in many history fans, because it is located adjacent to Monticello, Thomas Jefferson's former home. If you're not up to picking apples, the orchard sells pre-packed bags in its Apple Barn, and also has a country store, wine shop and tasting room, and bakery.
Hollabaugh Brothers - Biglerville, Pennsylvania
This well known, family-owned farm is located close the historical city of Gettysburg and has been open to the public for over 50 years. This 500 acre farm offers more than 20 different varieties of apples and it opens for self-picking from August until October. Along with apple picking, Hollabaugh Brothers Farm also has a bakery, a market, wagon rides, and an educational bee room which allows visitors to observe active hives.
Travel Insured International reminds travelers who plan to get away during the Fall 2013 Season to invest in the right insurance policy before traveling. It only takes one uninsured travel risk, arriving without expectation, to destroy a dream trip, or worse, incur uncovered emergency medical costs. Prepared travelers will plan ahead with the policy which fits their coverage need best in order to protect their travel investments.
About Travel Insured:
Travel Insured International is one of the largest privately held travel protection companies in the US, and preferred supplier to over 5,000 travel agents, travel consortiums and wholesalers in the US and abroad. As a former division of the Travelers up until 1994, and originator of travel insurance in the US, you can say that the "travel protection" blood lines run deep. Travel Insured International's customer centric claims operation has significant expertise in both domestic and international claims administration.
Travel Insured International
52-S Oakland Ave.
E. Hartford, CT 06128-0568