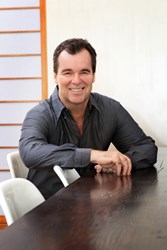 I want people to know they have other options. There are lease options, buy to let mortgages, all sorts of ways to get into property without having to jump through the traditional hoops of deposit, house purchase loan and loads of investment experience
(PRWEB) September 05, 2013
In an article released last 28 August 2013, the Council of Mortgage Lenders shares new information on the same old story. Rick Otton, property mastermind, says that the data shows shows the number of first-time buyers in London in the second quarter of this year is at its highest level since 2007, with the rise coming alongside a rise in the typical loan amount.
"This trend has been happening across the country for a little while, and this isn't the first time I've talked about what it means for first-time buyers and their ability to achieve financial freedom. This data doesn't tell me that the housing market is improving. It tells me that more and more people are so desperate to get into property that they'll sign up to bigger and bigger mortgages," said Mr Otton.
The recent data shows the majority of house purchase loans in London are taken out by first-time buyers, with 56% of all loans going to this part of the market. It's no small change, either, with the average loan sitting at £192,600 for the quarter. First-time buyers in London are borrowing more than 3.5 times their income as well as putting down larger deposits compared to the rest of the UK.
"I can understand why people think this is the only way to get their property portfolio started, but it's not an easy path to long term wealth. This is a property investment strategy that shows you how to buy a house for £192,600 plus a 25% deposit plus bank interest over 25 years. Or there are non-traditional strategies like mine, which show you how to buy a house for a pound. The difference is pretty clear," Mr Otton said.
Non-traditional strategies
Mr Otton, who makes his living as a property investment mentor, says that his passion is teaching people different strategies to get them off the slog of the 'property ladder' and into progressive property investment.
"I want people to know they have other options. There are lease options, buy to let mortgages, all sorts of ways to get into property without having to jump through the traditional hoops of deposit, house purchase loan and loads of investment experience," said Mr Otton.
Mr Otton will be holding a 2014 UK Zero-Debt Property Cashflow Conference in the UK. For more details or to download the free Power Property Profits Pack, visit http://www.RickOtton.co.uk or phone 0207 000 1027 (UK).
About Rick Otton
Rick Otton has spent decades making money by snapping up inexpensive real estate and putting it to work building wealth, and teaching others to do the same.
He is the founder and CEO of We Buy Houses, which operates in the US, UK, Australia and New Zealand, and through this business he puts his strategies to work every day.
Mr Otton received his start in alternative real estate investment in 1991 in the US, and within a year acquired 76 properties. In subsequent years, he made a fortune using his low-risk, high-reward strategies to inexpensively acquire real estate. He continues to do so.
As well Mr Otton travels between his home in Australia, and the UK, sharing his wisdom and teaching others how to buy and sell real estate, free from the constraints imposed by traditional lenders.
In 2013 Rick is celebrating the 10 year anniversary of introducing his property option strategies to real estate investors in the United Kingdom – the first person to reveal these ground-breaking strategies. In 2008 he created the first of his 'Houses for a Pound' strategies, upon which he grows as markets and laws evolve.
Mr Otton has been featured in a variety of television programs and magazines and in 2013 he published 'How To Buy A House For A Dollar' for the Australian market. This book has been named in the list of the Top 10 Most Popular Finance Titles for 2013, as voted by Money Magazine and Dymocks Book stores. A UK version is on the drawing board.
Details of Mr Otton's UK Zero-Debt Property Cashflow Conference can be found at RickOtton.co.uk or phone, in the UK, 0207 000 1027.