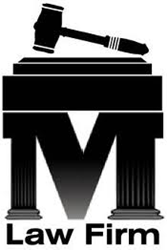 New York, NY (PRWEB) September 06, 2013
New York wrongful death lawyers Munawar & Andrews-Santillo issued a statement today, after the announcement that a Scott Co. Construction left a man dead due to head injuries after falling into a 50-foot hole on August 14, 2013.
ABC 5 Eyewitness News (Victim of Scott Co. Construction Accident Died of Head Injuries) reported that a construction accident occurring just before 9 AM in Helena Township, Minnesota ended with two men falling into a 50-foot hole, one of which died from head injuries. The deceased, a 28 year old construction worker from Oklahoma, worked for Aldridge electric, which is completing work on a subcontracted project. The other accident victim, a 37 year old worker from Illinois, was transported to a local hospital, and was released later that afternoon.
According to the report, this accident marks the second time this year that the Occupational Safety and Health Administration (OSHA) has been summoned to the job site to investigate a workplace accident.
Adnan Munawar, an attorney specializing in Construction Accidents at New York firm Munawar & Andrews-Santillo, weighed in on the importance of safety in the workplace, especially in regard to construction sites. "We hear of construction accidents every week, and although they do not always result in a death, the majority of cases do involve life threatening injuries" Munawar explained. "It is very important that the workers and their families are taken care of during this difficult time," said Adnan Munawar.
Anyone involved in a job site accident should immediately seek the advice of an attorney who is qualified to advise them of their rights.
About Munawar & Andrews-Santillo, LLP
http://www.mlawfirm.com
http://www.construction-accident-lawyers.com
Munawar & Andrews-Santillo, LLP ("MLawfirm") is a Personal Injury Law Firm in New York City. Our team of highly qualified and skilled attorneys handles and represents clients in a wide range of legal areas including: Car/Auto Accidents, Bike Accidents, Truck Accidents, Construction Accidents, Workers Compensation, Medical Malpractice and No-Fault Collection/Litigation/Arbitration or Accidents. If you need legal help feel free to contact our attorneys. We are available 24 hours a day, 7 days a week, 365 days a year to our clients. Because Insurance companies have their attorneys, adjusters and representatives well trained to defend, delay and frustrate your right to recover full and adequate compensation and damages. One of our greatest strengths is that we are Trial Lawyers. That means we prepare client's case as if it is going to court and we use tireless effort to secure the best possible results for them. At Munawar & Andrews-Santillo LLP, a preeminent New York law firms, no case is too large or too small. Our attorneys treat all clients with the respect and dignity they deserve. Our law firm and