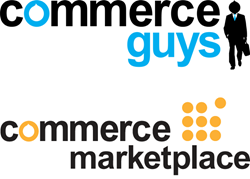 With Commerce Marketplace, businesses are able to quickly put their site online, allowing more time to focus on their products and bringing in profits.
Ann Arbor, Michigan (PRWEB) September 05, 2013
Commerce Guys, creators of Drupal Commerce and the leading eCommerce company working with Drupal, announces the launch of Commerce Marketplace, the one-stop shop for third-party solutions that enable site builders to create complete eCommerce websites. On Commerce Marketplace, Commerce Guys personally curates services for merchants that seamlessly integrate with Drupal Commerce sites.
Commerce Marketplace provides merchants with instant access to the key vendor technologies and services they need to be successful, including online payment, Internet PIN debit, sales and tax compliance, shipping, personalization and recommendations, site optimization, and content translation. Through Commerce Guys and their solution providers, Commerce Marketplace offerings include hosting services designed exclusively for Drupal Commerce, project implementation services, enterprise-level site support and training.
"As pioneers in eCommerce, we have been at the forefront in solving the complex technological and methodological issues associated with creating an eCommerce website and ensuring customer success," said Scott Dahlgren, managing director of Commerce Guys, North America. "With the introduction of Commerce Marketplace, we are now bringing this expertise to all clients to simplify the complexities of building a new site. With Commerce Marketplace, businesses are able to quickly put their site online, allowing more time to focus on their products and bringing in profits."
Commerce Marketplace solution providers include:

Amazon Payments stores shipping addresses and payment information stored in customers' accounts to complete purchases.
American Express® Payment Gateway allows merchants to securely accept and route most major payment type transactions from their website or virtual terminal.
Exactor provides accurate, fully automated and certified sales tax compliance services, including tax calculation, tracking, generating & filing tax returns.
Express Merchant Processing Solutions (EMPS) - powered by First Data supplies card processing through virtually any payment gateway.
Lingotek provides a sophisticated translation management system and a professional translation services network.
Nosto delivers a plug and play personalization and recommendation engine, expected mid-September.
Olark provides eCommerce sites with live chat.
PayPal offers customers a way to send money without sharing financial information, and with the option to pay using their account balances, bank accounts, credit cards or promotional financing.
About Commerce Guys
Featured in Gartner Inc.'s Cool Vendors in E-Commerce 2012 and 2013 reports, Commerce Guys is the creator of Drupal Commerce, one of the fastest growing eCommerce solutions with over 30,000 active sites worldwide. Drupal Commerce is a revolutionary software integrating commerce, content and community to create engaging Web experiences that bring e-retailers more traffic to drive more commerce.
Visit us at http://www.commerceguys.com. Follow us on Twitter and Facebook. Be a part of the movement at DrupalCommerce.org.