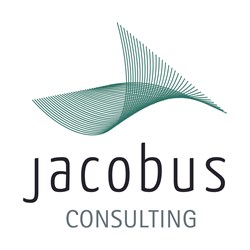 Rancho Santa Margarita, CA (PRWEB) September 04, 2013
We are pleased to announce that Michael L. Duke has joined the company as the Associate Vice President Revenue Cycle Advisory Services.
Mike will be responsible for the continued growth, management, and development of Jacobus' Revenue Cycle and HIM Advisory Services Consulting Practice. Mike's previous experience includes Revenue Cycle Practice Leadership roles at Parallon, (subsidiary of HCA), and Deloitte Consulting, bringing a successful consulting services track record of delivering client results around Operations Management, Corporate Performance Improvement and Revenue Cycle Management and Redesign. He also brings previous experience in hospital IT leadership roles, success as an entrepreneur, and developing innovative revenue cycle software solutions around Business Intelligence and workflow optimization.
Sandra Jacobs, Chief Executive Officer of Jacobus stated, "We are thrilled to have Mike join our team at Jacobus. Given the changes underway with healthcare reform and value based reimbursement, Mike's track record producing significant financial improvement for healthcare systems while also leading the development of innovative revenue cycle solutions will continue to provide great value for our nationwide base of hospital clients. Mike's leadership and business development acumen will enhance our rapid company growth and continued expansion in the Revenue Cycle market. Most importantly, he shares our passion to enable healthcare providers to achieve what matters most to their employees, their patients and their communities."
Mike has been a regular speaker and author of published content in HIMSS, HFMA, ACHE and other leading industry associations. He has a Master of Business Administration from the University of North Carolina and Bachelor of Science in Information Systems.
About Jacobus Consulting:
As a leading healthcare consulting services firm, Jacobus Consulting partners with providers to improve healthcare performance through clinical and financial information systems, operations and process improvement, workforce education and training, and revenue cycle excellence. Jacobus provides a complete suite of services across the continuum of care to help healthcare providers improve patient care and quality, optimize operations, and increase financial performance. For further information or to contact Jacobus, please visit the company's website at http://www.jacobusconsulting.com.