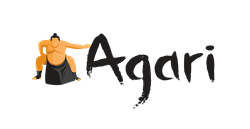 'We want to take the email channel away from criminals and help businesses feel comfortable trusting emails from retailers, government, or banks.' - Brian Harmon, Vice President of Sales, Agari
San Mateo, CA (PRWEB) September 03, 2013
AlwaysOn has compiled their list of 250 companies to watch in 2013, and Agari is among the top businesses to watch. Agari eliminates threats, protects brand reputation, and guards consumer data. In just over a year, they have announced that they have analyzed more than 1 trillion emails.
As a result of analyzing such large numbers of emails, Agari has enabled businesses to reject over 1 billion unauthorized emails. The rejection of these emails protects businesses from phishing and spam. A founding member of the organization behind the DMARC standard; Agari clients have been able to protect and reduce the threat of email scams and phishing.
"At Agari, we are determined to drive efforts of businesses to ensure that they are completely protected from phishing attacks or emails with our innovative monitoring and authentication methods. We want to take the email channel away from criminals and help businesses feel comfortable trusting emails from retailers, government, or banks," said Brian Harmon, Vice President of Sales, Agari.
This complete dedication to consumer safety has garnered the attention of top firms from Silicon Valley. AlwaysOn is a business media brand that connects and informs the entrepreneurial community. The AlwaysOn Global competition aims to recognize the best private technology startups. This list is compiled with a comprehensive review from AlwaysOn, bankers, industry experts, investors, and journalists. The list of the 250 top private technology companies includes top technology firms such as Snapchat, AppNexus, Appcelerator, and of course, Agari.
Recipients of the AlwaysOn 250 competition were honored at the Silicon Valley Innovation Summit 2013. Each company was honored for forward thinking and innovation.
About Agari
Agari collects terabytes of email data from sources across the Internet to provide global brands and security professionals with a cloud-based SaaS solution that eliminates email threats, protects customers and their personal data, and proactively guards brand reputation. Today, Agari protects more than 80 percent of US consumer email inboxes and on a daily basis processes more than 2.3 billion messages, stops over four million suspicious emails, and detects over 40,000 malicious URLs. Founded by the thought leaders behind Cisco's IronPort solutions, Agari is headquartered in Silicon Valley and is backed by Alloy Ventures, Battery Ventures, First Round Capital, and Greylock Partners. Additional information is available at http://www.agari.com.
About AlwaysOn
AlwaysOn is the leading business media brand connecting and informing the entrepreneurial community in the Global Silicon Valley. AlwaysOn serves its members by producing intimate executive Innovation Summits for industry insiders in key forward-thinking technology centers around the globe and connecting them daily on a powerful online media network (http://www.aonetwork.com).* AlwaysOn editorial and event programming covers the booming areas of digital media and entertainment, ondemand and cloud computing, mobile technology, and greentech.