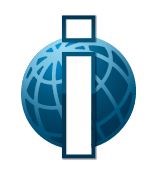 Our company is about workflow productivity and automation...we create business processes and best workflows for the boots on the ground, which ultimately roll back up to the corporate office.
Spokane, WA, Seattle, WA (PRWEB) September 16, 2013
Connect Northwest's next Executive Connect Breakfast takes place September 26, 2013 and will feature Imprezzio President Russell Page and company co-founder and Chief Creative Officer David Talarico. Page, a part-owner of the software solutions company, has served as President since 2009. Talarico and developer Kelly Birr founded Imprezzio in 2004 in Spokane and now have offices in Kirkland, Toronto, and Cluj-Napoca, Romania.
The company is part of Spokane's small but vibrant software community and produces a Vision Productivity Platform for the insurance industry which can be adapted to any business. They also run a European software contest for technical students with prizes and internships which they will be bringing to the US this November.
Page and Talarico will speak about Imprezzio's past, present, and future as well as the future of the tech community in Spokane; the benefit of business partnerships in the area, what their company is doing to encourage high school and college students to learn about technology and the sciences, and what the city of Spokane can do to keep encouraging further growth.
"Our company is really about workflow productivity and automation," says Page. "We connect central brand or enterprise (for example, large insurance companies) with their field representative and sales forces. A lot of companies will have a piece of software that will just help a corporate advertising campaign or direct marketing blitz, but doesn't really involve their field sales in that strategy."
"Our process takes new sales leads and new marketing campaigns and integrates that from a corporate strategy point to the boots on the ground; the people on the front lines. We create business processes and best workflows in that office, which ultimately roll back up to corporate and make that strategy work across the nation."
About Imprezzio
Imprezzio Inc. creates enterprise software solutions for the insurance, parking, and financial industries. Since its inception, the Imprezzio family of companies has grown to include Imprezzio Marketing, Imprezzio Global, Bad Kitty Studios, the OmniPark Company, and Racing Snail in its portfolio. They employ 100+ staff in the U.S. and currently serve clients from mom-and-pop shops to Fortune 50 insurance companies.