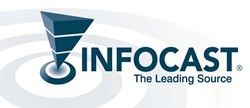 Though still in its infancy, bio-printing is poised to revolutionize healthcare and tox testing.
Woodland Hills, CA (PRWEB) September 04, 2013
Infofcast, the leading producer of business intelligence and networking events, is pleased to announce the inaugural BIO-PRINTING Summit. The event is scheduled to take place on November 13-14, 2013 in Atlanta, Georgia. Attendees will be able to join leading international researchers, start-ups and early adoptors
Leading international researchers from the tissue engineering, bioengineering and bio-medical communities, start-up companies, early adopters and investors will convene for Infocast's inaugural BIO-PRINTING Summit to survey the latest innovations in biological laser/inkjet printing, cell and tissue patterning, blood vessels and vascularized networks fabrication, scaffolds and bio-materials.
The Summit will also provide an opportunity to not just hear from distinguished experts, but to build relationships with VCs, end-users and bio-medical device companies for licensing and commercialization opportunities.
Though still in its infancy, bio-printing is poised to revolutionize healthcare and tox testing. In accordance with Henry Fountain's article – "At the Printer, Living Tissue" – published on August 18, 2013, in the New York Times, "Someday, perhaps, printers will revolutionize the world of medicine, churning out hearts, livers and other organs to ease transplantation shortages." However, many biological, technical and regulatory challenges must be overcome before these profound biomedical innovations can be put to widespread practical use in improving human health.
This first-ever event will be chaired by Professors Lawrence J. Bonassar, Ph.D., and Jonathan T. Butcher, Ph.D., from the Department of Biomedical Engineering, Sibley School of Mechanical and Aerospace Engineering, CORNELL UNIVERSITY. As Dr. Bonassar recently stated, "Bio-printing promises to change the way we manufacture medical implants, perform toxicology studies, and conduct pharmaceutical screening. This meeting brings together world experts in additive manufacturing and tissue engineering from academics and industry to discuss the history, state-of-the art, and future directions in this exciting new field."
For more information, to register for the summit or to join as an Exhibiting Sponsor, please visit the event website at http://www.infocastinc.com/bioprint13 or contact Infocast events at 818-888-4444.