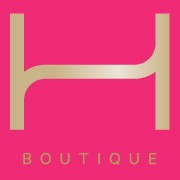 Eugene, Ore. (PRWEB) September 03, 2013
The H Boutique (http://www.hboutique.com), a concierge-style concept jewelry store located in Eugene, Ore.'s luxury hotel the Inn at the 5th, is celebrating its one-year anniversary in style with the second annual block party at Fifth Street Public Market on September 10 from 7 – 10 p.m.
The event will celebrate fall fashion and the latest accessories trends with a trunk show by Italian jewelry house Carlo Viani and LeVian. Acclaimed jewelry aficionado, president and designer of Carlo Viani, Leonardo Kashi (a.k.a. "DJ Leonardo"), will showcase the latest looks for fall from the luxury accessories lines while H Boutique's stylists offer personal styling tips to create looks worthy of a glam night out in Milan or New York. Guests may also receive beauty touch-ups and lip refreshers at the H Boutique's popular Belle Bar – just one of many concierge-style services featured throughout the boutique.
As the evening progresses, DJ Leonardo will spin the hottest tunes while the promenade outside of the H Boutique at the Fifth Street Public Market turns into an end-of-summer dance party. Guests can sip signature H Boutique cocktails and nosh on bites from fellow Fifth Street Public Market tenant Marche. The block party will also feature a Portland Monthly photo booth, Michael Kors fall style giveaway and special, and limited-time pricing on select H Boutique collections, including Carlo Viani and popular jeweler to Hollywood celebrities, LeVian.
The celebration will mark H Boutique's first anniversary of opening its doors at Fifth Street Public Market and follows the boutique's recent InStore magazine award of the second "Coolest Store" in America. Some of the unique services that made the H Boutique's first year so successful include its team of jewelry stylists who provide personal shopping and concierge-style services such as: the Belle Bar, where guests can fill a try-on tray with merchandise before heading back out on the town; the Bauble Bar, where the H Boutique serves complimentary petite hot and cold beverages; and the Sparkle Bar, where stylists pamper guests' beloved jewels with spa-like services. The H Boutique also works with the adjacent Inn at the 5th Hotel to provide in-room delivery and exclusive services for hotel and spa guests.
"We can't believe it's been one year already," said Tobey Ritchie, owner of H Boutique and director of marketing for parent company Harry Ritchie's Jewelers. "Our grandfather Harry Ritchie built our business on surprising and delighting every customer who walks through our doors. That was the vision that inspired the H Boutique and we think he would be proud of our recent 'Cool Store' award and our successful first year. We can't wait to celebrate in style at next week's block party!"
With the inspiration to help guests discover their own personal style at its core, the H Boutique continues to offer a unique and one-of-a-kind shopping experience that previews some of the hottest brands in fashion and fine jewelry, watches and accessories such as Michael Kors, Tacori, TiSento Milano, Michele, Brosway and more.
About the H Boutique
The third generation Ritchie cousins created the H Boutique, a new concept jewelry store where fashion and fine jewelry come together, to provide an experience that is unlike any other in Eugene. H Boutique Jewelry Stylists introduces some of the hottest brands in fashion, fine jewelry, accessories and watches and inspires guests to explore the world of jewelry while discovering their own unique sense of style. The H provides a concierge-style shopping experience, offering everything from complimentary espresso and champagne to personal styling and spa-like treatments for guests' jewelry. The H Boutique was recently named the 2013 second "Coolest Store" in America by InStore magazine. For more information about the H Boutique, please visit http://www.hboutique.com, "like" us on Facebook, or follow @HBoutiqueOR on Twitter, Pinterest and Instagram.