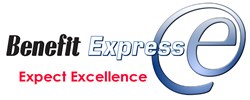 'This partnership allows us to ensure that our clients are receiving the best possible tools and solutions to face their everyday health care reform challenges,' added Maria Bradley, president and founder of Benefit Express.
Schaumburg, IL (PRWEB) September 05, 2013
Benefit Express Services, LLC, a leader in providing benefits administration for large, medium, and small organizations, has partnered with The Jellyvision Lab to introduce ALEX® Does Health Care Reform (HCR). ALEX is a virtual benefits counselor who is now tackling Health Care Reform, and has helped millions of employees make informed decisions about their health insurance options. He translates benefits terminology into language real people can understand.
The ALEX Does HCR conversation answers big questions such as:

What's an exchange? What's a marketplace? What's the difference between the two?
What plans are available to me? How do I compare them?
What's the difference between the exchange and employer-sponsored insurance?
ALEX Does HCR includes:

Availability on mobile devices.
Availability in Spanish for both desktop and mobile versions.
The Jellyvision Lab keeps a close eye on information released by the Department of Labor, the IRS and industry news sources for any important changes.
The tool is designed to let you add custom messaging to the summary page, which is a great place to highlight any additional information.
Should you encounter any technical issues, you may call the ALEX Does HCR help desk or email the support team.
The Flash based conversation with ALEX is hosted via a dedicated URL. It also features Web analytic reports and a marketing kit for clients to use to promote ALEX Does HCR to their employees. "We are excited to partner with Jellyvision and to introduce ALEX Does HCR," said Maria Bradley, president and founder of Benefit Express. "This partnership allows us to ensure that our clients are receiving the best possible tools and solutions to face their everyday health care reform challenges."
About Benefit Express
At Benefit Express, the focus is on flexible administration solutions. Their self-service platform - My Benefit Express™ - delivers tools which help clients efficiently manage HR & Benefits Administration. With My Benefit Express™ clients have direct access to: customized content delivery, enrollment assistance, employee benefit education tools, transactional administrative processing/tracking, carrier billing reconciliation, vendor data-links and detailed HR reporting. Benefit Express' solutions provide the flexibility for clients to choose how, where and by whom work gets done. For more information, visit http://www.BenefitExpressOnline.com