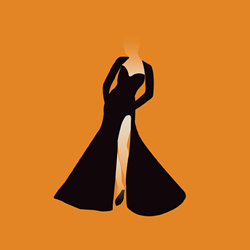 "Reserve THE Dress" keeps your dress faithful.
(PRWEB) September 24, 2013
As long as there have been high school dances, college galas and beauty pageants, there will always be a girl who showed up wearing the same gown as someone else and had her evening ruined. Now, thanks to "Reserve THE Dress", girls never have to worry if they've purchased the same gown as another girl.
"Reserve THE Dress" is an iOS and Android mobile app empowered by The Pageant Planet that allows users to reserve a dress without disclosing which gown they've purchased. Before buying a Homecoming, Prom or Pageant gown the woman purchasing the dress simply needs to download "Reserve THE Dress" onto an iOS or Android device, scan the bar code with their phone (or enter it manually), and then type the event they are attending. The app will then let you know if you can reserve that dress or if you need to select another gown to reserve.
If a girl who is attending the same event attempts to reserve a dress that has already been reserved, the app simply notifies her that someone is already wearing this gown to the event, all the while keeping identities and dresses a secret.
"Reserve the Dress" is an insurance policy that no girl will show up wearing the same dress as someone else.
To download search for "Reserve the Dress" in the iPhone or Android app store or visit "Never Wear the Same Prom Dress as Someone Else" to download and to see how the idea came about.