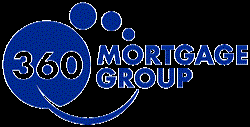 Austin, TX (PRWEB) September 04, 2013
360 Mortgage Group(360 Mortgage), a privately-owned mortgage banker, with a primary focus on third party origination, announced today it is entering the top tier mortgage market with an aggressive pricing program named Conforming Elite. This new program was developed because of high demand from the mortgage broker community to further extend their relationship with 360 Mortgage beyond HARP related products. The Conforming Elite program is part of the Company's ongoing commitment to the wholesale channel and its focus on offering the right mix of products with the most competitive pricing to help mortgage brokers grow their business.
"The introduction of our Conforming Elite program now positions 360 Mortgage as the one-stop/go-to wholesale lender for both top tier mortgage products and higher LTV loans such as HARP," commented Mark Greco, President and Founder of 360 Mortgage. "Mortgage brokers partner with 360 Mortgage because of our total value approach, which includes easy-to-use and efficient technology, product knowledge and best-in-class service. With the introduction of our Conforming Elite program, mortgage brokers now can benefit from two additional key value propositions, an expanded product portfolio and the most competitive pricing in the wholesale channel, to help clients with top credit scores and low LTV purchase or refinance of a home."
Key Guidelines for Conforming Elite Program:

30-year and 15-year fixed loans
Loan limit of $417,000
SFR or PUD property type.
Primary or a second home
Maximum LTV is 80%
Minimum FICO is 720.
Agency cash out not permitted (TX A6 are eligible if the new transaction is not an agency cash out).
No subordinate financing on the subject property.
For more information on the Conforming Elite Program, visit https://www.360mtg.com.
About 360 Mortgage Group, LLC:
Established in 2007, 360 Mortgage Group LLC is a privately owned mortgage bank with a primary focus on third party origination that has successfully utilized its high-technology platform to provide better communication and customer service to business partners. An approved Fannie Mae seller/servicer, Freddie Mac seller/servicer and Ginnie Mae Issuer, 360 Mortgage Group is headquartered in Austin, Texas and provides services in 31 states across the country. 360 Mortgage Group is emerging as a leader in refinancing under Home Affordable Refinance Program (HARP) 2.0. For more information on 360 Mortgage Group, please visit https://www.360mtg.com.
Media Contacts:
John Lovallo of LEVICK - Telephone: 917-612-8419 - Email: jlovallo(at)levick(dot)com
Katherine Herring of LEVICK - Telephone: 202-973-1315 - Email: kherring(at)levick(dot)com.