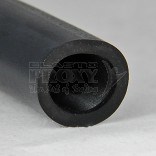 "Elasto Proxy has become a leader in providing industrial customers with high-value, low-volume rubber and plastic components. We think their story will be meaningful as well as educational for viewers." - Gordon Freeman
Boisbriand, Quebec, Canada (PRWEB) September 04, 2013
Elasto Proxy, supplier of specialty sealing solutions and custom fabricator of rubber and plastic parts, is announcing its upcoming TV appearance on "World's Greatest!" Now in its seventh season, the cable television show takes an insightful, informative look at companies, products, and technologies that are considered best-in-class. Produced by How2Media, episodes are also available on the TV show's website and on YouTube.
Elasto Proxy was chosen to appear on "World's Greatest!" after an international search for a supplier of industrial tubing. As Gordon Freeman, the TV show's executive producer, explains, "Elasto Proxy has become a leader in providing industrial customers with high-value, low-volume rubber and plastic components. Founded as a family-owned company in 1989, Elasto Proxy is now a global player in the rubber and plastics industry. We think their story will be meaningful as well as educational for viewers."
Tube Fabrication and TV Production
Filming of the TV show will happen at Elasto Proxy's headquarters in Boisbriand, Quebec, Canada. The film crew that How2Media sends north from Delray Beach, Florida will capture fast-paced footage of how Elasto Proxy designs and custom fabricates industrial tubing for low compression force sealing and shock absorption. The international supplier of sealing solutions can also cut lengths of industrial tubes into tube rings to reduce mechanical vibrations.
Today, partners in a variety of industries increase supply chain strength by choosing Elasto Proxy for soft, bendable tubes made of compounds such as silicone, neoprene, and EPDM. The company's other product groups include bulb trim seals, sponge profiles, edge trim, solid profiles, dual durometer seals, weather stripping, window channels, rubber floor matting, and insulation. Custom fabrication capabilities include water jet and die cutting, splicing, taping, cold bonding, vulcanizing, and molding.
About Elasto Proxy
Elasto Proxy designs and custom fabricates high-quality, low-volume rubber and plastic components for industries such as automotive, construction, defense, electronics, food equipment, green power, mass transit, medical equipment, and mobile specialty vehicles. Our name, a marriage of "elastomer" and "proxy", defines our commitment to fully understanding your needs and delivering on them.
Media Contact:
Meagan Beaulieu
Executive Support Specialist
Elasto Proxy Inc.
4034 Lavoisier Street
Boisbriand, Quebec, Canada
J7H 1N1
mbeaulieu(at)elastoproxy(dot)com
For Immediate Release:
http://www.elastoproxy.com/
Ph: (450) 434-2744